WND Tries to Spin Away Trent Franks Surrogate Scandal By Pretending It Wasn't Sexual
Topic: WorldNetDaily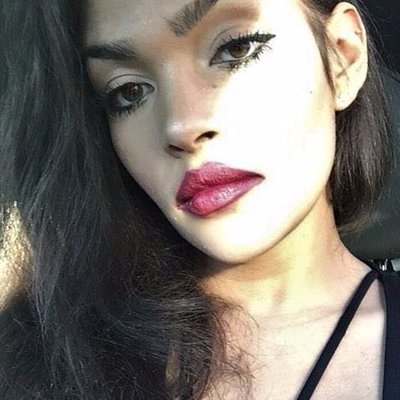 WorldNetDaily reporter Alicia Powe's Dec. 8 article on the resignation of Sen. Trent Franks over asking his female staffers to be a surrogate mother for his child goes to great lengths to frame the controversy as not a sexual issue. Not only did Powe portray Franks as "adamantly denying anything sexual, either in word or deed," she recruited an anonymous lawyer to try to whitewash it:
Thus, while one news report Friday suggested the two aides were "concerned that Franks was asking to have sexual relations with them" – adding "it was not clear to the women whether he was asking about impregnating the women through sexual intercourse or in vitro fertilization" – a lawyer representing a surrogacy law firm explained to WND that surrogacy has absolutely "nothing to do with sex."

"There is nothing sexual about it," the attorney, who asked that her name be withheld from publication, told WND. "If someone claims they felt sexually harassed [by the conversation], it's just a simple matter of maybe both parties aren't educated or even knew what they were talking about."

"I don't even know about this congressman," she said of the Franks controversy, but "if an individual feels sexually harassed by someone asking for them to be a surrogate, that would mean they didn't understand what being someone's surrogate or gestational carrier really means. There's a lot of people who don't even know what surrogacy means, so that wouldn't be super shocking."

Surrogacy is a strictly clinical procedure, explained the attorney, who handles contracts with egg donors.

"If somebody is going to be your surrogate, that absolutely does not mean that you are going to have sex, or even any physical contact whatsoever, that's just a fact of the matter. A clinic would be involved and they would go through psychological screening. Whoever is going to be the surrogate would have to go through extensive screening to actually be cleared to enter into an IVF clinic where the embryo would be transferred. And she is literally just the carrier of that baby."

Most couples reach out to family members, or individuals they feel close to, to become surrogates, the attorney explained, or else they find surrogates among friends because finding gestational carriers through an agency can be extremely costly.

"There's many ways that people can find surrogates. If somebody is going through infertility and they want to find someone that will carry a baby for them, you can ask a family member, a friend. People go online. Most people use an agency that is very versed in surrogacy and can help the process so it's handled professionally and properly. There are so many people that work independently."
One: What's the purpose in granting anonymity to someone for what is basically non-controversial background information? Powe provides no reason for doing so. Perhaps the lawyer is a Franks-backing conservative who doesn't want to be seen publicly defending him by name.
Two: If there was "nothing sexual" in Franks' conversations with his staffers about potential surrogacy, that message apparently didn't reach the staffers. Politico reports:
The sources said Franks approached two female staffers about acting as a potential surrogate for him and his wife, who has struggled with fertility issues for years. But the aides were concerned that Franks was asking to have sexual relations with them. It was not clear to the women whether he was asking about impregnating the women through sexual intercourse or in vitro fertilization. Franks opposes abortion rights as well as procedures that discard embryos.

A former staffer also alleged that Franks tried to persuade a female aide that they were in love by having her read an article that described how a person knows they're in love with someone, the sources said. One woman believed she was the subject of retribution after rebuffing Franks. While she enjoyed access to the congressman before the incident, that access was revoked afterward, she told Republican leaders.
Powe didn't mention any of that in her story.
Powe then posted tweets from "top conservative commentators" who were "arguing the congressman should not be forced to stop down for inquiring about a medical procedure." One of those "conservative commentators" is Mike Cernovich, a discredited conspiracy theorist who peddled the bogus "Pizzagate" conspiracy.
Posted by Terry K. at 12:49 AM EST
Updated: Monday, December 11, 2017 12:50 AM EST