WND Lashes Out Against Not-Guilty Verdict in Kate Steinle Case
Topic: WorldNetDaily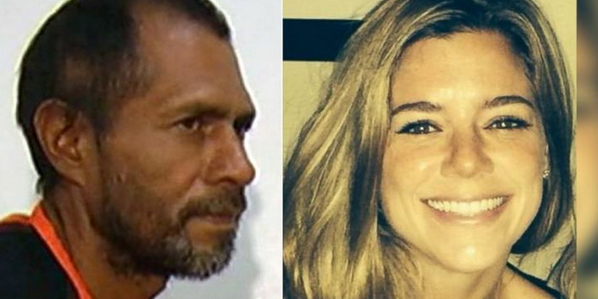 Needless to say, the verdict that the undocumente immigrant charged with killing Kate Steinle didn't go over well in the anti-immigrant confines of WorldNetDaily.
WND reporter Leo Hohmann took a break from hating Muslims to vent his outrage in what was presented as a "news" article in a headline that included the words "Kate's blood cries out":
As shocking as it must have been for the family of Kate Steinle to hear the not-guilty verdict handed down for their daughter's killer, the aftershocks could be even greater.

Steinle, 32, was fatally shot July 1, 2015, while walking with her father on Pier 14 in San Francisco, a notorious sanctuary city where known foreign criminals are shielded from deportation. She was shot accidentally, the jury decided, by Jose Ines Garcia Zarate, a man who had been deported five times, only to re-enter the country illegally for a sixth time, despite having been convicted of seven felonies.

The fact that a jury did not feel compelled to convict such a man on second-degree murder or even involuntary manslaughter charges could end up being a watershed moment for a nation divided on the issue of immigration.

Historians will look back and say tough lessons were learned, causing sanctuary cities to rethink their policies, or the sanctuary movement continued unchecked, leading to further crime waves that gradually overwhelmed cities in certain parts of an increasingly Balkanized America.
The fact that a jury did not feel compelled to convict "such a man" likely has more to do with the prosecution failing to provide evidence beyond a reasonable doubt that "such a man" did, in fact, murder Steinle, but Hohmann doesn't care about the actual evidence.
For his article, Hohmann interviewed only conservative and anti-immigrant activists (with a single tweet criticizing Trump's exploitation of the verdict serving as "balance"), including one activist demanding that Atorney Genreal Jeff Sessions ignore that whole double-jeopardy thing and "file new charges" against Garcia Zarate.
WND columnist Barbara Simpson also doesn't care about the evidence -- she blames "the liberal Bay Area" for the not-guilty verdict -- demanding a jury conviction apparenly based on what little she has read about the case and not the full complement of evidence the jury saw:
The jury found the accused not guilty of her death – he was found not guilty of any degree of homicide charges.

They had the man who held the gun that fired the bullet that killed her.

He admitted to the media, just after the shooting, that he indeed had held the gun that fired the fatal shot.

He said he had found the gun, wrapped in a T-shirt, under a bench. He used it, he said, to shoot at sea lions in the bay. That was just before it just fired, on its own, and the bullets hit Kate and killed her. And then he threw the gun into the bay.

The only thing he was found guilty of was being a felon in possession of a firearm, possibly facing three years in prison. But with credit for time served, he'll probably serve no time for that at all.
Simpson then complained that the jury was "kept in the dark" about Garcia Zarate's as an undocumented immigrant. That's because his legal status was irrelevant to the crime he was accused of -- it doesn't make him any more or less guilty.
Finally, Simpson made a racial attack on Garcia Zarate, calling him "a homeless, unemployed illegal-alien felon. And until Kate Steinle was killed, he was someone who could have mixed into the huge illegal population of California. There are so many, no one even notices anymore, but if you do, you're regarded as a racist."
Well, when you put it that way, Barb, it kinda is.
Posted by Terry K. at 10:09 PM EST