Newsmax's Gizzi Takes Roy Moore's Side, Bashes Opponent
Topic: Newsmax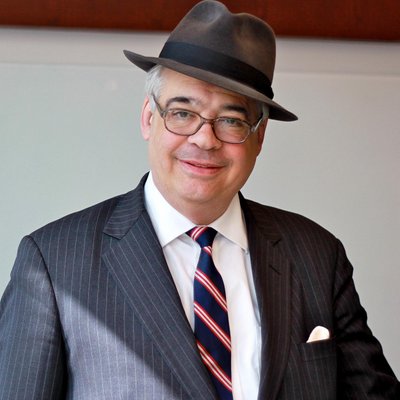 Newsmax "political columnist and chief Washington correspondent" John Gizzi has made it clear whose side he's on in the Alabama Senate race.
After the Washington Post reported on allegations of Moore perving on teenage girls as a thirtysomething man, Gizzi pussyfooted around at first with a Nov. 10 column that highlighted how "almost to a person, Republican leaders in Alabama who spoke to Newsmax rallied behind their already-controversial nominee and denounced both his accusers and the Post." A Nov. 14 column noted concerns from other Republican senators about Moore but added that "keeping Moore out of the Senate would be difficult to imagine" because the procedure has been done so rarely.
Gizzi made his bias crystal clear, though, in a Nov. 20 column dedicated to attacking Moore's Democratic opponent, Doug Jones, for the purportedly "radical" positions of opposing Obamacare repeal and trusting in science:
Jones, 69, has showed no sign of distancing himself from his party's national platform — an inarguably radical, Bernie Sanders-influenced document that calls for raising the minimum wage to $15, a tough pro-climate change stance, a surtax on millionaires, and abortion-on-demand.

Jones strongly opposes any effort to repeal the Affordable Care Act (Obamacare).

Jones strongly disagrees with the administration's position on climate change ("because I actually believe in science") and has sharp differences on immigration with opponent Moore.
Gizzi then branded as "outrageous" the idea that the American judiciary should look more like America:
At times, Jones' comments to the press as a private attorney border on the outrageous. In a feature by the Associated Press entitled "Experts Say Alabama Needs More Black Federal Judges," Birmingham attorney Jones endorsed the view that "the federal bench is identified with discrimination laws [and] It would seem the minority population has to be well-represented."
Gizzi didn't explain why that view is so "outrageous."
Finally, Gizzi found it outrageous that Democrats in Alabama should have any sort of voice in government:
Perhaps Doug Jones' most telling comment came earlier this year. Noting that he felt the election of 2016 was "very disturbing," he acknowledged that Alabama voted "overwhelming" for Donald Trump. But, he quickly added, "there were about 37 percent of the people who did not, and they need a voice too."

Based on his comments on many issues and political associations, it is clear Jones wants to be that voice — and with a very left-of-center tone.
Gizzi doesn't seem equally offended at the related idea that Moore wouldn't be a senator who would represent all Alabamans.
Posted by Terry K. at 10:27 AM EST
Updated: Sunday, December 3, 2017 7:03 PM EST