WND Thinks All Muslim Women Wear Full Burqas
Topic: WorldNetDaily
The Muslim-haters at WorldNetDaily have never been completely moored in the harbor of facts when lauching their repeated attacks on Muslims. So it's no surprise to see WND descend to lazy stereotypes like assuming that all Muslim women wear full-body burqas.
A Nov. 24 article by chief Muslim-hater Leo Hohmann lamented that a Muslim woman won't be deported because she fears she'll be killed by a family member because she had a child out of wedlock. It's certainly problematic that Hohmann is rooting for a woman to be murdered, but he doesn't apparently see the issue.
The article was promoted on its front page with a picture of a woman in a full burqa: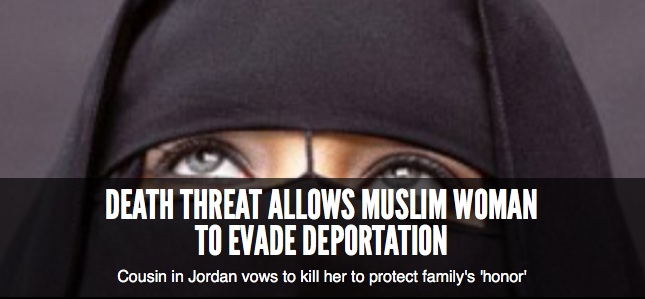 A similar picture is used to illustrate the article itself: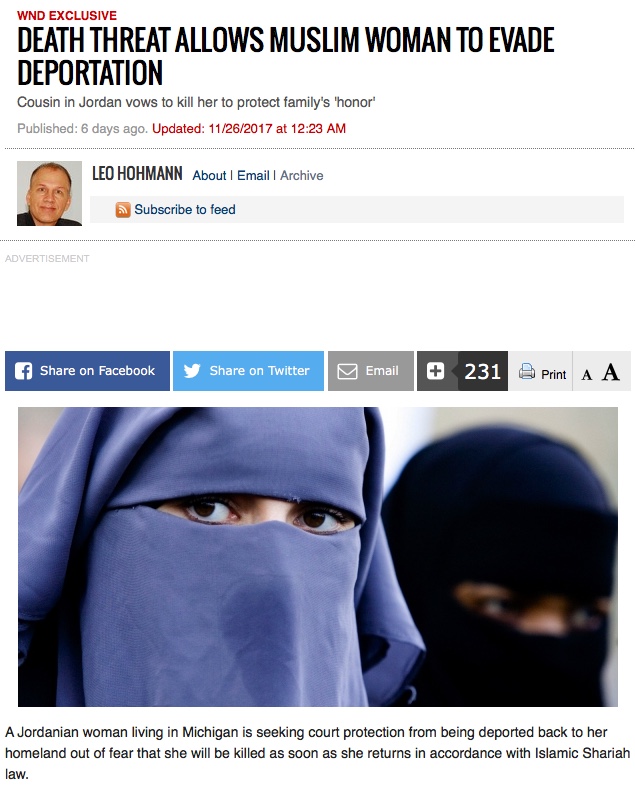 WND offers no evidence that this is an accurate representation of the woman.
Similarly, a Nov. 25 article by Bob Unruh is weirdly happy that a group of Muslim women suing a restaurant for discrimination won't be allowed to keep their names anonymous. The front page promo uses a different burqa stock photo: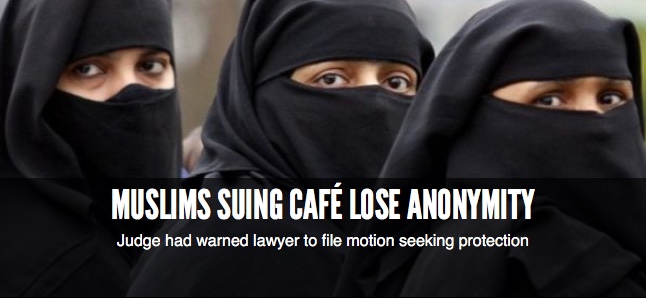 The article itself is illustrated with the same photo.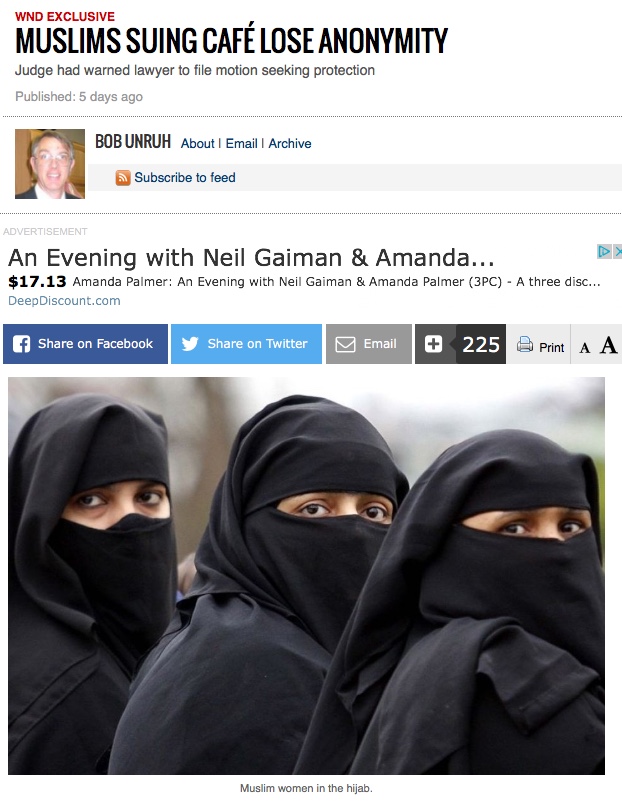 As before, WND offers no evidence this is an accurate representation of the women involved in the lawsuit.
Meanwhile, in the real world outside WND's anti-Muslim bubble, relatively few women wear the burqa. IN Europe, it's estimated that less that 1% of Muslim women wear one, and the number is similar in the U.S.
Unless WND can prove these photos are an accurate representation of the typical Muslim woman, let alone the women these two articles are about, this should be considered yet another example of fake news.
Posted by Terry K. at 1:09 AM EST