CNS Revives Old 'Catholics vs. Convicts' Meme After Miami Thrashes Notre Dame
Topic: CNSNews.com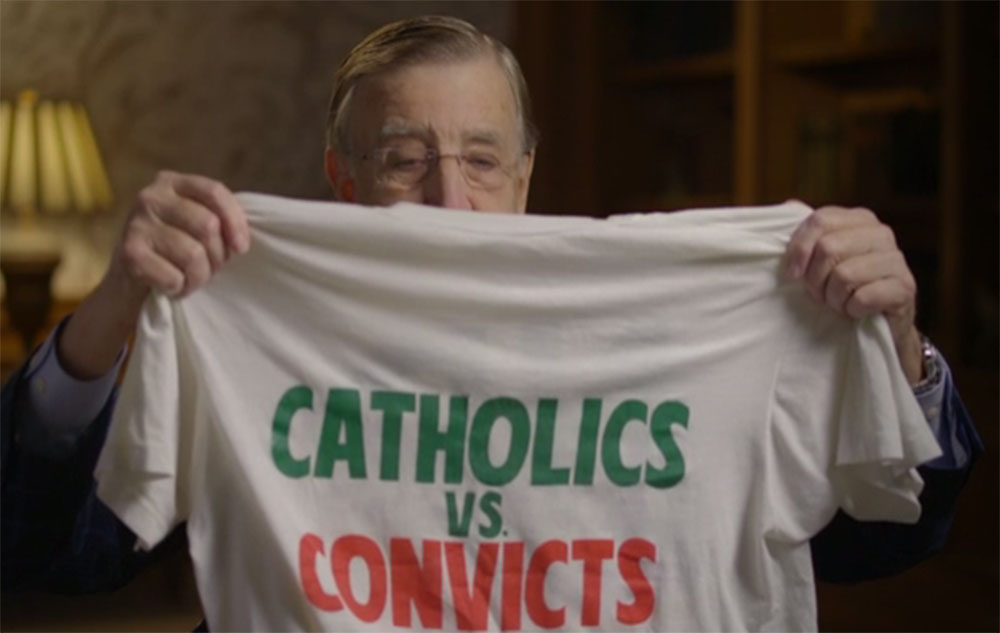 Somebody at CNSNews.com either really likes Notre Dame or hates the University Miami (or both).
CNS commentary editor Michael Morris cranked out a mean-spirited Nov. 13 blog post after the Notre Dame-Miami football game:
The Miami Hurricanes, also known as the "Convicts" in their rivalry game "Convicts vs. Catholics" with the "Catholics" of Notre Dame, roundly humbled the third-ranked Fighting Irish 41-8 on Saturday, Miami head coach Mark Richt saying about the win, "[P]raise God."

"Both sides of the ball did play very well, and specials as well," said Miami head coach Mark Richt after his team defeated the Irish. "And I want to say, praise God."

[...]

According to the ESPN summary of the game, the "Convicts" (374 total yards) outgained the "Catholics" (261 total yards) in total yards, in time of possession (ND: 26:01 and Miami: 33:59), in first downs (ND: 13 and Miami: 18), in turnover margin (ND: four turnovers, none recovered and Miami zero turnovers, four recovered) and ultimately in the final score ( ND: 8 and Miami: 41).

Miami also clinched the ACC Coastal division Saturday when Virginia lost to Louisville. The Canes ("Convicts") will play Clemson (8-1) for the ACC title.
Now, the "Catholics vs. Convicts" meme is an old one, coined in 1988 by T-shirt-making students at Notre Dame to hype a game between the two schools at a time when both were undefeated and after a couple of Miami players had gotten into legal difficulties.
Further, it doesn't really apply to the situation between the two schools (or is it a "rivalry" in a traditional sense despite what Morris claims, since the teams have met only four times since 1990). As SB Nation points out, the phrase didn't apply all that well back then (Notre Dame wasn't exactly a clean team either) and applies even less today.
It seems Morris is mad that Miami thrashed the Fightin' Irish on the field, and also apparently that the Miami coach said "Thank God" about the victory. How petty of him.
Posted by Terry K. at 11:15 PM EST