MRC Incapable Of Unequivocally Denouncing Roy Moore
Topic: Media Research Center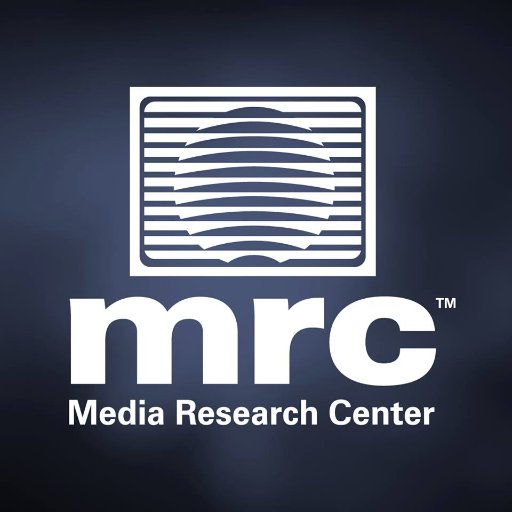 The Media Research Center is running into the same problem with Roy Moore that it had with Bill O'Reilly: an inabilty to criticize the bad behavior of a prominent conservative without equivocating it with something else.
Mike Ciandella, for instance, complains that the Moore's perving on teenage girls is being covered more than the corruption trial of Democratic Sen. Bob Menendez (as usual limiting his media view to network news and completely ignoring cable). Of course, he plays the "if true" card on the way to his equivocation:
The media are right to cover the allegations of child molestation against Alabama Senatorial Candidate Roy Moore. If these allegations are true, they are inexcusable and unforgivable, and voters in that state have a right to know about them. Yet, the same media outlets that have moments of clarity when it comes to Republican scandals and corruption turn a blind eye when the scandals and corruption come from a Democrat.
Rich Noyes churned out a more in-depth -- but still biased and narrowly constructed -- study comparing Moore and Menendez coverage, with an added whine about "the liberal media's double-standard on ethics: A Democrat's corruption scandal is kept under wraps, while a Republican's alleged transgressions are given saturation coverage." Speaking of double standards: Noyes apparently doesn't know that the "news" arm of the MRC, CNSNews.com, completely ignored the Moore story for four days.
Jeffrey Lord -- who played dumb about sexual harassment claims against Roger Ailes -- echoed Ciandella: "This sudden and massive coverage of Alabama GOP Senate candidate Roy Moore and a 38-year old charge of sex with a 14 year old? Where is all the massive on-going liberal media coverage of Democratic Senator Bob Menendez's trial for corruption and bribery? It isn't there. Funny how that works, yes? No, actually."
Scott Whitlock conceded that the accusations against Moore are "serious" -- then whined that the media identified him as a conservative Republican.
Curtis Houck also agreed the allegations are "damning" -- but then attacked the Washington Post for publishing them:
The allegations are damning and a clear example of not living life according to The Ten Commandments, but that doesn't mean The Post is absolved from being labeled a part of the liberal machine. Allegations and important reporting can come from outlets across the political spectrum (e.g. Ronan Farrow's masterful Harvey Weinstein stories in The New Yorker), but it's important to recognize where stories are coming from.
Yet we can't recall an instance in which the MRC dismissed an allegation about a liberal made by a conservative media outlet because of where the story came from.
The MRC then moved to the Clinton Equivocation phase of the story. Tim Graham cheered that "Slick Willie" was brought up, however briefly, and Nicholas Fondacaro huffed: "Voters couldn't be skeptical about the allegations against Moore, but her network and the rest of the media could be skeptical, omit, and deny the allegations against their precious Bill Clinton." And Houck rejoiced when CNN's Jake Tapper claimed that Clinton's accusers did not get "the same respect" in the media that Moore's accusers have.
Meanwhile, the MRC that contiuously portrayed Bill Clinton's accusers as unimpeachable has yet to make any sort of statement about the veracity of Moore's accusers, apparently incapable of even the most innocuous statement that they should be believed. By staying silent, the MRC is not showing them the same respect they showed Clinton's accusers.
In other words, the MRC sexual harassment double standard continues.
Posted by Terry K. at 3:01 PM EST
Updated: Tuesday, November 14, 2017 3:12 PM EST