MRC's Double Standard on News Outlets Using Fusion GPS
Topic: NewsBusters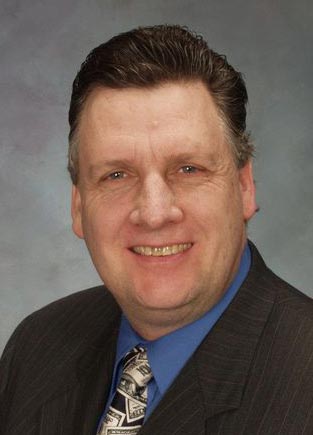 NewsBusters' Tom Blumer uses a Nov. 4 post to go on a major tirade over oppo-research group Fusion GPS and its hiring by the Hillary Clinton presidential campaign:
Now that Hillary Clinton has admitted that her campaign and the Democratic National Committee — which we now know her campaign totally controlled beginning in August 2015 — paid Fusion GPS for the infamous Trump-Russia dossier, it's long past time that people understand the full scope of what that firm, which has been serially misrepresented as just another "opposition research" outlet, has done to change the media landscape.

Don't count on the establishment press to do it, because, as we'll see, Fusion has played a major role in corrupting their determination of what "news" is, how it gets covered — and how it gets covered up.

[...]

Fusion doesn't just hand over what it finds to its clients. It actively works to place stories with reporters desperate for scoops they'll never find on their own. Their related dispatches almost invariably claim that their stories came from anonymous sources.

[...]

The overarching point here is that when a political campaign or a client engages Fusion GPS, it is not merely looking for "opposition research."

Hillary Clinton outsourced a key component of her campaign's communications effort to a group of news manipulators and smear merchants. Her campaign concealed that arrangement, and intended to keep it permanently away from public scrutiny, by funneling payments to Fusion GPS through the campaign's law firm. (In the Venezuelan matter noted above, "Fusion GPS says being paid by a law firm means all paperwork about their work ... (was) covered by attorney-client privilege.")

The very act of hiring Fusion GPS indicates that Hillary Clinton and her campaign intended to smear Donald Trump and his campaign with accusations — even if false — about their involvement or "collusion" with Russia. This determination, apparently shared by the lame-duck Obama administration's FBI, continued even after she lost the general election a year ago.
For all this ranting about Fusion GPS' media work, exactly none of his ire is directed at the right-wing media outlet that hired Fusion GPS to look into Republican presidential candidates, including Trump, in the first place: the Washington Free Beacon.Blumer only referenced it in passing by quoting from an article admitting that Republican funder Peter Singer "hired the firm on behalf of the Washington Free Beacon to do research on all of the GOP candidates during the primary, including Trump."
Despite Blumer effectively conceding this inconvenient fact, he does not criticize the Free Beacon for laundering the work of an oppo-research firm through its "journalism" operation. He does not call out the Free Beacon for being among the "news manipulators and smear merchants" who made use of Fusion GPS research while failing to disclose it was hired to do exactly that. And Blumer does not declare the Free Beacon to be a political operation hiding behind a scrim of "journalism."
Just another example of how the Media Research Center has different standards for right-wing media than it does for regular media.
Posted by Terry K. at 6:09 PM EST