WND's Hohmann Targets Another For His Anti-Muslim Activism
Topic: WorldNetDaily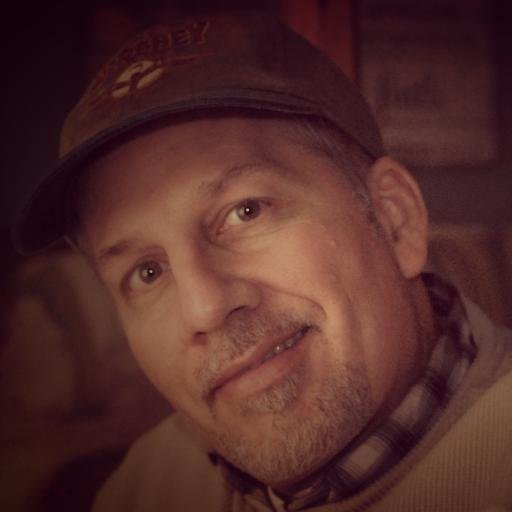 WorldNetDaily reporter Leo Hohmann tried to exploit a juvenile crime in an Idaho town to push his Muslim-hating agenda. Now he has his sights set on another town where he can exploit division.
Hohmann's Oct. 19 article is headlined "Revolt! U.S. city 'ground zero' in refugee battle." The city in question is St. Cloud, Minn., as Hohmann huffs:
St. Cloud and the surrounding small cities of Central Minnesota have been the drop-off points for thousands of refugees coming from United Nations camps over the past 15 years.

This area was represented in Congress by conservative firebrand Michele Bachmann until 2015, and many of her supporters to this day believe the refugee industry tried to punish her for taking a strong stand against Muslim immigration.

In the absence of any objective data to answer that question, residents are prodding the St. Cloud City Council for an assessment of the federal resettlement program's impact on their community.
As usual, Hohmann can't be bothered to actually talk to anyone except his fellow Muslim-haters like anti-refugee activist Ann Corcoran and Susan Tully of the anti-immigration group Federation of American Immigration Reform. He also spins a conspiracy of "Big Meat" and their "addiction to cheap refugee labor" for their meatpacking plants in the area, but he doesn't explains why the locals won't take those jobs.
Hohmann is also strangely upset that "Somali students staged a walkout at Tech High School to protest their grievances about discrimination" -- but then, Muslim discrimination and harassment is what Hohmann wants to see.
Then, in an Oct. 24 article, Hohmann railed against an "ambush" of an anti-refugee resolution before the St. Cloud City Council that was superceded by a successful resolution reiterating that St. Cloud is a "just and welcoming community." Hohmann then went on a tirade that eliminated any pretense thathe was ever a fair and honest journalist:
Of all the refugee communities brought to the United States since 1980, the Somalis have, as a community, been among the least interested in assimilating. Dozens have been arrested, tried and convicted of providing material support to overseas terrorists, while at least 40 have been confirmed by the FBI to have left the country since 2007 to fight for groups like al-Shabab, ISIS and al-Qaida.

After six more Somali youths were caught trying to leave the state to join ISIS, Minnesota's Obama-appointed U.S. Attorney Andrew Luger admitted at a press conference on April 20, 2015, that "We have a terror recruiting problem in Minnesota."

Then, just over a year later, the terrorism came home to St. Cloud itself, when 21-year-old Nadir Adan, a Somali refugee, carried out a knife attack at the Crossroads Center mall, injuring 10 people, two critically, after asking many of his victims if they were Muslims. Those who said no got stabbed.

That may have been St. Cloud's crossroads moment. Instead of taking the threat seriously, they backed off and swallowed the propaganda of the Council on American-Islamic Relations and Lutheran Social Services, which rakes in millions of dollars by resettling Somali Muslims in the state.

It was clear on whose side the council members, other than Jeff Johnson, were standing at Monday's meeting.

"I think it's important to show people this one guy bringing forth a resolution is not the voice of the city council or the voice of the people in our community," said Councilman Jeff Goerger, who introduced the "Welcoming and Just City" resolution before his colleague's resolution could be introduced and voted on.

Goerger stated, to a resounding applause, that the city has absorbed the thousands of Somalis "without an impact on the city budget or our quality of life."

The families of the 10 people stabbed at the mall by Dahir Adan last year might disagree with that "quality of life" remark. And what about the family of 20-year-old Davee Duvose, who was stabbed to death at a house party by Somali refugee Muhiyahdim Mohamed Hassan in July 2015? Their quality of life will no doubt never be the same.
Hohmann then portrayed a single comment made by someone with a Muslim-sounding name posting on a comment thread to "the local newspaper" as representiove of the entire somali community in St. Cloud.Of course, Hohmann wouldn't deign to talk to an actual Muslim in person about the issue.
Hohmann's article also included a link promoting his earlier "exclusive in-depth report on the uprising in St. Cloud, Minnesota, and why it will affect every pocket of resistance in every city pushing back against refugee resettlement." However, right-wing anti-Muslim ranting does not an "in-depth report" make.
Posted by Terry K. at 12:24 AM EDT