MRC Writer Castigates Dem Obstruction of Nominees, Forgets That GOP Controls Congress
Topic: Media Research Center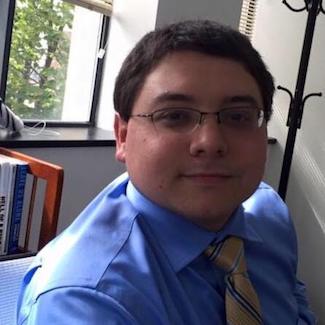 The Media Research Center's Nicholas Fondacaro complained in a Sept. 18 post:
With President Trump set to address the United Nations General Assembly on Tuesday, NBC Nightly News spent a portion of Monday night's broadcast slamming Secretary of State Rex Tillerson and spreading rumors of his removal. Their gripe was over the fact that key positions inside his department had yet to be filled. The network's Chief Foreign Affairs Correspondent Andrea Mitchell whined about it while neglecting to mention the unprecedented obstruction by Senate Democrats with confirmations.

[...]

What Mitchell failed to mention was the unprecedented obstruction by Senate Democrats with their confirmations. As proof of this: Two of the ambassadorships she whined about, Afghanistan and India both had nominees but they're still waiting for the process to proceed. And as reported by The Washington Post, only 22 of the State Department nominees had been confirmed with another 39 awaiting confirmation. Many of those are ambassadorships.

And it's not just Trump's State Department feeling the pain. The Post also noted that out of Trump's 345 total nominations, less than half (140) have been confirmed. That leaves another 196 nominees held-up by Senate Democrats, while 9 nominations had failed.

The nominees were also facing the longest confirmation process of any recent administration at 56 days for each one, the maximum time allowed.
But at no point does Fondacaro prove that any State Department nominee is being obstructed by Democrats.
Fondacaro also neglects the relevant fact that Republicans are majority party in Congress, so there's only so much obstructing Democrats can do. CNN has noted that "Democrats say the White House's failure to submit the full documentation for nominees -- along with necessary background checks and ethics paperwork -- is what's really holding up the nominations," adding that "it's still ultimately Republicans who control the calendar and committee process in the Senate."
But Fondacaro is too busy trying to score a partisan political point to actually do research on the issue he's writing about.
Posted by Terry K. at 6:05 PM EDT