CNS Is The Mark Levin's Official Stenographer, Apparently
Topic: CNSNews.com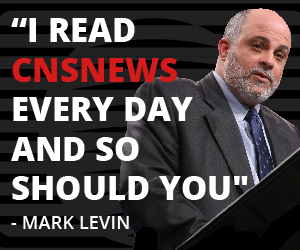 We already know CNSNews.com is the unofficial stenographer for the Trump administration. But CNS serves also serves as the (apparently) semi-official stenographer for right-wing radio host Mark Levin.
CNS' parent, the Media Reseach Center, has long been in a business relationship with Levin regarding mutual promotion, which is still in force as far as we know. That would certainly explain the frequency at which CNS simply transcribes something Levin said on his radio show.
Indeed, so far in the month of August alone, CNS has a whopping 16 articles of Levin stenography:
In addition, there was a CNS post transcribing a Levin guest host, Ben Shapiro.
No radio host is that newsworthy -- that's more than one stenography session every two days. That frequency tells us the CNS standard on Levin is not newsworthiness at all but, rather, keeping up its end of a business deal. If true, that makes these "articles" advertising, not "news," and they should be identified as such.
Posted by Terry K. at 10:10 PM EDT
Updated: Tuesday, August 29, 2017 10:14 PM EDT