WND Still Attacking 'Bible Answer Man' for Not Being Christian Enough
Topic: WorldNetDaily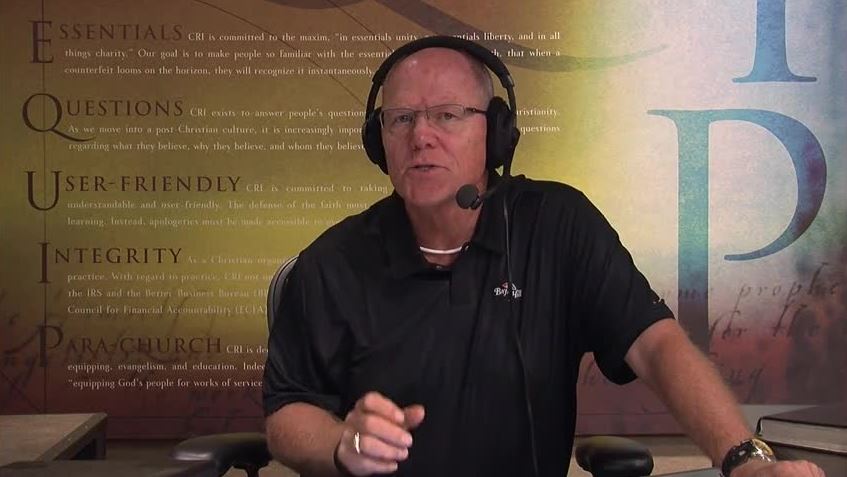 In April, we wrote about how WorldNetDaily's Art Moore effectively declared that the only acceptable form of Christianity is evangelical Protestantism by attacking Hank Hanegraaff, who hosts a radio show called "Bible Answer Man" but also recently converted to the Greek Orthodox faith, which Moore doesn't really elucidate is also a form of Christianity.
Well, Moore is keeping up the attack on Hanegraaff for apparaently not being Christian enough in a July 22 article:
Can Hank Hanegraaff continue to be the "Bible Answer Man," daily answering questions about faith and practice posed by a largely evangelical Protestant audience of radio listeners after converting to the Greek Orthodox Church last spring?

Hanegraaff believes so, contending that in the spirit of "mere Christianity," he remains a defender of the essentials of the faith.

But family members of the founder of the organization he leads, the Christian Research Institute, are calling on him to resign. They argue in a statement it is "fundamentally dishonest" for Hanegraaff on CRI's call-in radio show to try to reconcile Protestant doctrinal principles such as "sola scriptura" — the Bible is the sole rule of faith and practice — with the Eastern Orthodox belief in the on-going, Spirit-led authority of church tradition.
Moore doesn't explicitly state that the family members attacking Hanegraaff have no authority over him since they're no longer involved in the ministry, though he does concede that one daughter "whose husband ... is CRI's webmaster, did not sign the statement.":
Moore stacked the article against Hanegraaff to ensure he couldn't properly respond because he's ill, as Moore effectively admits:
WND asked for an interview with Hanegraaff, but his spokesman, Stephen Ross, said he has been unable to respond due to his health. Hanegraaff revealed in May he has mantle cell lymphoma, a rare form of cancer, and has been undergoing aggressive treatment.

Ross gave WND a previous statement by Hanegraaff addressing the question of whether or not his conversion to Eastern Orthodoxy is in conflict with the mission of CRI.
Much of the rest of Moore's article consists of repeating parts of that statement, countered by attacks on Hanegraaff's faith.
Posted by Terry K. at 12:45 AM EDT