Fake-News WND Editor Bashes 'Fake News' CNN
Topic: WorldNetDaily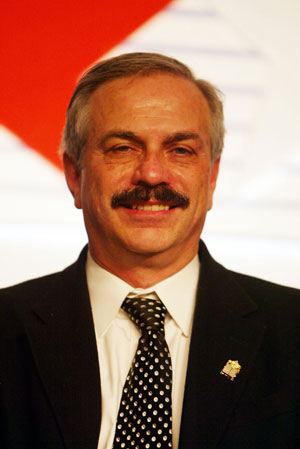 WorldNetDaily editor Joseph Farah whines in his July 19 column:
There's an imminent attack being prepared in the God-forsaken fake newsrooms of CNN Investigations.

I thought I'd alert you to this and prepare you for what I believe will be an all-out campaign by the network to discourage advertisers from working with independent news operations such as WND.com. Breitbart.com, DailyCaller.com and others.

How do I know?

I have it on good authority.

I've even heard from CNN Investigations in an email that strongly suggests the approach these fake, phony con men will be taking on their "story."

[...]

Here's my public response to this private solicitation: No thanks! I do not covet being quoted or misquoted by fake news CNN. I am not going to participate in your propaganda designed to squelch different points of view from being expressed in our nation. I have no desire to be a part of your nefarious and mischievous standard-less smut-peddling.
How ironic that Farah is raging at CNN for being "fake news" when his own website is one of the most notorious peddlers of fake news. Indeed, the signature story in WND's history -- Barack Obama's "eligibility" to be president -- was nothing but fake news.
Farah goes on to rant against CNN correspondent Jim Acosta, whom he claims went into an undefined earlier interview with Farah with the intent "to vilify, to defile, to slander and to ruin":
I had figured as much going in. Today everyone knows what Jim Acosta is about. He's a highly partisan political activist – mean-spirited to the core – posing as a "newsman," literally playing one on TV. In two hours, I never gave him a single soundbite he could use for the hatchet job he had planned. Thus, nothing ever aired.
Of course, "highly partisan political activist posing as a newsperson, with an intent to vilify, to defile, to slander and to ruin" is an accurate description of every single WND employee, including Farah. Remember how WND tried to personally destroy Obama, up to and including portraying him as the Antichrist.
Farah also complains that CNN is on a "search for selective facts to buttress a pre-conceived narrative" -- again, what WND does pretty much all the time.
In other words, Farah is projecting -- ascribing faults to CNN that are really about his own operation. If Farah has no problem being the founder and leader of such a biased "news" operation, why should he care what CNN does?
Posted by Terry K. at 4:22 PM EDT