MRC Gets Even More Hypocritical About Anonymous Sources
Topic: Media Research Center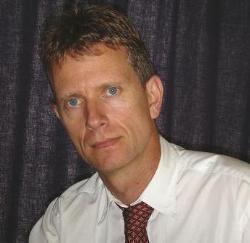 Remember last week, when the Media Research Center's Tim Graham and Brent Bozell wrote a column denouncing anonymous sources being used against President Trump despite the MRC's record of promoting anonymously sourced stories that attacked Hillary Clinton?
Turns out they were being even more hypocritial than we thought.
The day before Graham and Bozell's column appeared, the MRC's "news" division, CNSNews.com, published an article by Patrick Goodenough that began thusly, with the important part in bold:
The Trump administration's significant expansion of a Reagan-era policy that prohibits federal funding for organizations that promote or perform abortions abroad will not affect the amount of funding the U.S. provides for life-saving health programs or the continuation of those programs, administration officials said Monday.

Some of the programs, however, will be carried out by different partners if existing ones are unwilling to comply with the new regulations.

Three senior administration officials explained on background how Trump's newly unveiled expanded version of the "Mexico City policy" will work.
That's right -- the MRC published an article based on anonymous sources the day before Graham and Bozell denounced news outlets using anonymous sources.
Of course, government officials speaking on background is common, and the Trump administration clearly has nothing to fear from CNS in the way of negative or even mildly challenging reporting. But Graham and Bozell made no exception for background anonymity.
So Graham and Bozell are total hypocrites. We're not surprised.
Posted by Terry K. at 12:21 PM EDT