MRC's Double Standard on TV Show Cancellations
Topic: Media Research Center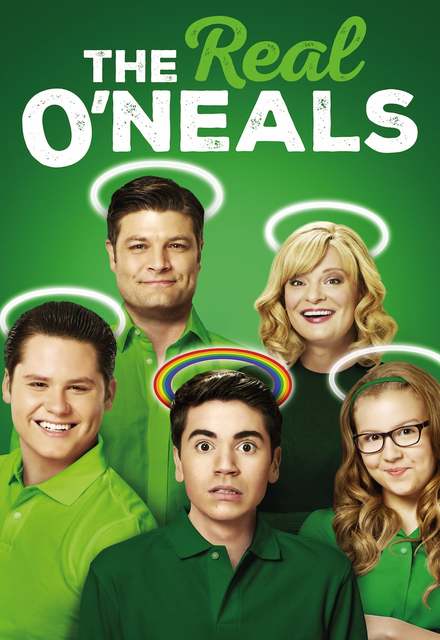 Writing about the ABC show "The Real O'Neals" -- a show the Media Research Center has despised since its inception for its link to gay activist and sex columnist Dan Savage and for find humor in Catholicism -- in a May 12 post, the MRC's Matt Philbin rants:
The show was bigoted, vile and unfunny. The characters were one-dimensional, the gags were as obvious as they were offensive, and the entire thing never rose above predictable anti-Catholic, pro-gay agitprop. The ratings were bad and even the critics didn't care for it. So of course ABC went ahead with development and then gave The Real O'Neals a second season.
But ABC just canceled the show, so Philbin was quick to credit divine intervention, stating in his headline that "God is good" and concluding his post by declaring, "Thanks be to God."
Also getting the cancellation ax from ABC in the past few days is "Last Man Standing," a sitcom the MRC loved to quote for the snide comments about liberals made by the character played by star Tim Allen. Even though it waslikely cancelled by the very same ABC execs who canceled "The Real O'Neals," the MRC had a much different reaction: namely, conspiracy theories.
MRCTV's Nick Kangadis touted how Allen played a "politically right-leaning character" and speculated that the cancallation "might've been Hollywood pushing back at Allen for outing them about their clear and consistent bias to the Left" and huffed that "people in Hollywood ... love money, even if it's conservative money. They just don't like conservative messages making that money for them."
Matt Norcross went into full conspiracy mode in a NewsBusters post:
If they wanted to cater to average Americans, they would have kept Last Man Standing. They definitely spoke volumes, as people are hungry for shows like this since they cater to flyover country.

As pointed out here before, Disney-ABC Television Group president Sherwood serves on the board of the Center for Public Integrity, a group funded by progressive bomb thrower George Soros. How convenient is that?

It's high time for Disney to do a thorough analysis of its entire television arm, especially since CEO Bob Iger serves on President Trump's strategic & policy forum. No company should endorse one of its divisions abusing freedom of speech.

[...]

ABC has only further exposed itself as an arm of the Democratic Party. As part of a major corporation like Disney, ABC has the right to do whatever it wants, but using its airwaves to tow one political line will alienate more than half its audience.

The network and all of its cable operations (including the struggling ESPN) should be spun off into an independent company, but I guarantee you that if Disney were to do such a transaction, this new spinoff would go the way of the old Citadel Broadcasting, and file for bankruptcy.

Needless to say, ABC will regret this decision.
The MRC, meanwhile, clearly doesn't regret its blatant double standard.
Posted by Terry K. at 3:10 PM EDT