WND: Only Acceptable Form of Christianity Is 'Evangelical Protestant'
Topic: WorldNetDaily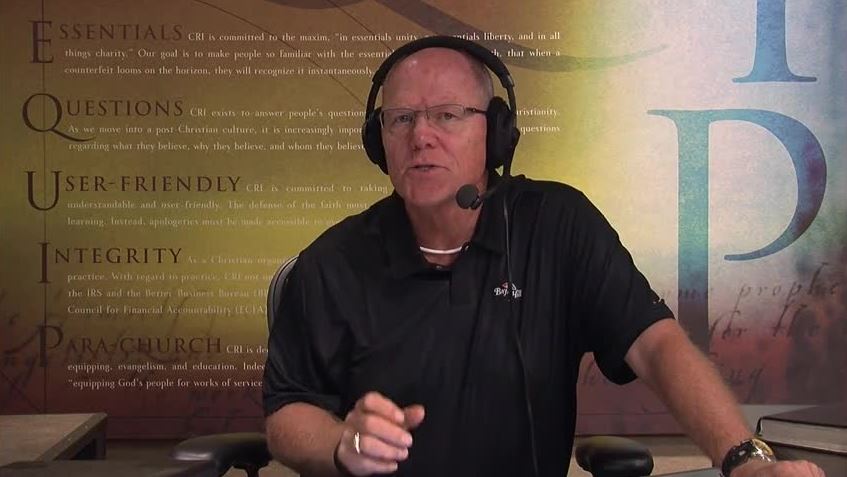 WorldNetDaily has been promoting itself lately as "the largest Christian website in the world" (while never explaining how "the largest Christian website in the world" can lie so brazenly to its readers). But, really, there's only one form of Christianity WND cares about.
WND's Art Moore makes that clear in an April 13 article attacking a Bible scholar for purportedly ceasing to be Christian enough:
Known as the "Bible Answer Man," Hank Hanegraaff's daily radio show aims to "equip Christians to pursue sound doctrine to discern truth and error."

Faithful listeners have presumed that to mean the evangelical Protestant interpretation of the Scriptures and the church, which is why more than a few sat up when they heard Hanegraaff confirm to a caller Monday a rumor that he had gone through a formal rite, known as chrismation ("the seal of the gift of the Holy Spirit"), to become a member of the Eastern Orthodox Church on Palm Sunday, April 9.
Moore then quotes numerous people attacking Hanegraaff in one form or another, including one blogger for a "Christian apologetics site" who ranted, "The Orthodox Church is a false expression of Christianity, much like the Roman Catholic Church, that is highly driven by graven images and denies the biblical doctrine of salvation by grace alone through faith alone, and instead, trusts in meritorious works and a sacramental system for salvation."
As per usual for WND, Moore did not give Hanegraaff any real opportunity to defend himself, noting only that "Hanegraaff's office did not reply Wednesday to a WND interview request." Moore has not touched the subject since, meaning all this Hanegraaff-bashing stands unchallenged.
This isn't the first time WND has attacked Hanegraaff. In 2015 it gave Joel Richardson -- perhaps best known for likening Obama to the Antichrist while laughably denying he was doing so -- a platform to bash Hanegraaff for failing to conform to his particular vision of "replacement theology."
Posted by Terry K. at 2:52 PM EDT