MRC Won't Tell Readers How Reporter Who Exposed Trump Won His Pulitzer
Topic: Media Research Center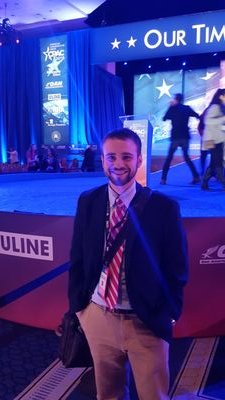 The Media Research Center's Curtis Houck rants in an April 12 post:
Speaking to a packed audience at Washington's The Newseum, Washington Post reporter and new Pulitzer Prize winner David Fahrenthold proclaimed that the Trump era has yielded "a time of extraordinary power for the media in Washington and that — I mean that, power."

[...]

With some laughter, Fahrenthold got serious as he touted the media's "extraordinary power" that miraculously appeared starting on November 9. He fretted about Trump supporters who would be speaking later at the event, noting that they "have called us fake news or the enemy of the people."

"We actually — the truth is we live in a time when the folks in power — the folks with power in Washington often lack the cohesion, the ability, the organization to shape the narrative about themselves. Usually, one of the dynamics we deal with in Washington is that a presidential administration sort of acting as a unit to shape the way the public sees them," he added.

Translation? The media now has the power to destroy you if you stand in their way or don't fit their narrative. With journalism largely on a hiatus the last four years, the profession has found new energy since their pals in the Democratic Party lost the chance to stay in the White House.
Curiously, Houck never mentions how Fahrenthold won his Pulitzer: for exposing Donald Trump's failure to follow up on his charitable giving promises until those broken promises were reported, as well as the self-dealing of his family charity. It's as if Houck is a little jealous of the attention.
That's a bit of misplaced pettiness, given that even the MRC found little to criticize in Fahrenthold's reporting on Trump. When mentioned at all, it was usually only in passing, according to a search of the NewsBusters archive. If the MRC couldn't find anything to attack Fahrenthold on, his reporting must have been especially solid.
Also, Houck's interpretation of Fahrenthold's remarks as claiming that "the media now has the power to destroy you if you stand in their way or don't fit their narrative" is rather rich, given how the MRC uses its power to try and destroy all liberals they despise and even any conservative who fails to toe right-wing or pro-Trump orthodoxy.
Posted by Terry K. at 2:35 PM EDT