WND Gives A Platform to More Anti-Gay Activists
Topic: WorldNetDaily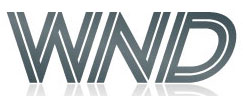 WorldNetDaily apparently wants to remind us that it can be just as anti-gay as the Media Research Center. So it gave a March 17 column to wildly anti-gay "researcher" Paul Cameron and his son Kirk (no, not that Kirk Cameron).
In their column, the Camerons freak out that "Homosexuality is exploding among youth, citing an increase in those identifying as "either homosexual or heading in that direction!" they rant:
The strategy is working, especially among girls. Gallup reports that the majority of homosexuals 20 years ago were men – 55 percent now are women. By painting gays as "victims" under the "civil rights" umbrella, these efforts have many girls "feeling sorry for" lesbians in the same manner they use to rescue wayward guys. And the feminist anti-male attitude and proliferation of female sports teams (along with many lesbian coaches) are added motivations to go gay as well.

President Trump is NOT going to be able to make America great again with increasing numbers of our younger citizens ensnared in the problems of homosexuality. They need instead to be participating in the joys (and problems) of getting married and having kids. Our birthrate is falling – it's already below the 2.1 children-per-woman needed for a stable society.

[...]

Teenagers are acquiring homosexual experience and interests at a rapid rate. Young adult homosexuality is growing as well. What our grandparent's generation tried to protect kids from is now being taught as a "civil right" and an "obligation to support and join with sexual minorities." Our youth are obeying.

[...]

The historic church alerted that the Bible warned societies against letting homosexuals take over – that there would be hell to pay if they did. Well, here we are, the takeover is moving along briskly, and our kids and young adults are getting swamped. All we have to do is be silent just a little more, and the absence of children will assure our cares will be with us only a little while. At least we'll have the satisfaction of knowing we will have died with more really great stuff than any other civilization.
This being WND, nobody was given space to respond to the Camerons' hate-hurling.
Posted by Terry K. at 3:39 AM EDT
Updated: Friday, March 31, 2017 4:28 PM EDT