WND Tries to Cash In on Nunes' Notoriety
Topic: WorldNetDaily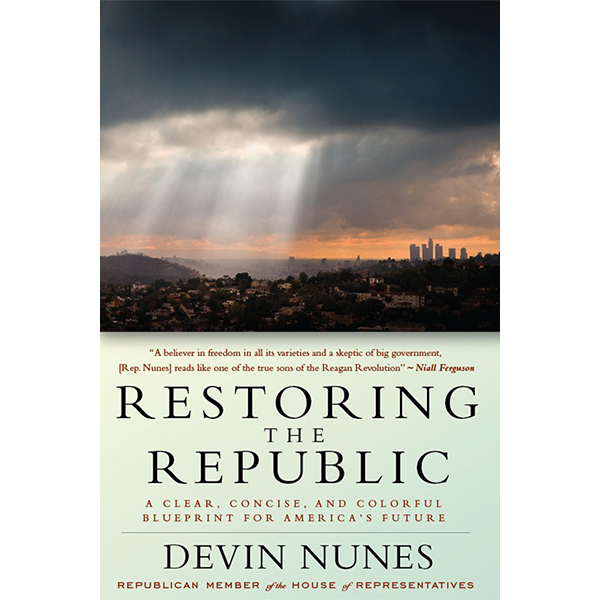 WND anonymously and lovingly writes in a March 27 article:
You've seen Rep. Devin Nunes all over the news lately.

The California Republican who chairs the House Intelligence Committee has been on camera revealing that members of the intelligence community "incidentally" collected communications from Trump's transition team.

That would have been while Barack Obama still was in the Oval Office, and the disclosure left Democrats scrambling to reclaim their narrative that Trump had no evidence to back his claim that Obama "wiretapped" Trump Tower.

You've also seen Nunes, badgered by a combative establishment media, defending his decision to tell President Trump about the surveillance.

You've also seen him repeatedly explaining that he has not seen any evidence of communication between Russia and Trump's transition team.

But who is Devin Nunes, and what does he believe? What are the principles for which he has been fighting in Congress since 2003? What type of future does he want for America?
The answer, as it just so happens, is in a book published by WND in 2010 -- a book Nunes wrote himself (or at least caused to be written), "Restoring the Republic," which WND is more than happy to sell you for "the reduced price of $12.99."
But that's not the only link WND has with Nunes: He was a scheduled speaker at the WND-hosted "Taking America Back" conference in 2010. (It's unclear whether he actually did show up.)
In other words: Nunes is very much in league with the WND mindset, which may explain some of his current behavior in trying to cover for the Trump administration in its alleged contacts with the Russians.
Posted by Terry K. at 10:31 AM EDT