WND Still Complaining About Trump Impeachment Talk, Forgetting It Agitated for Hillary Impeachment
Topic: WorldNetDaily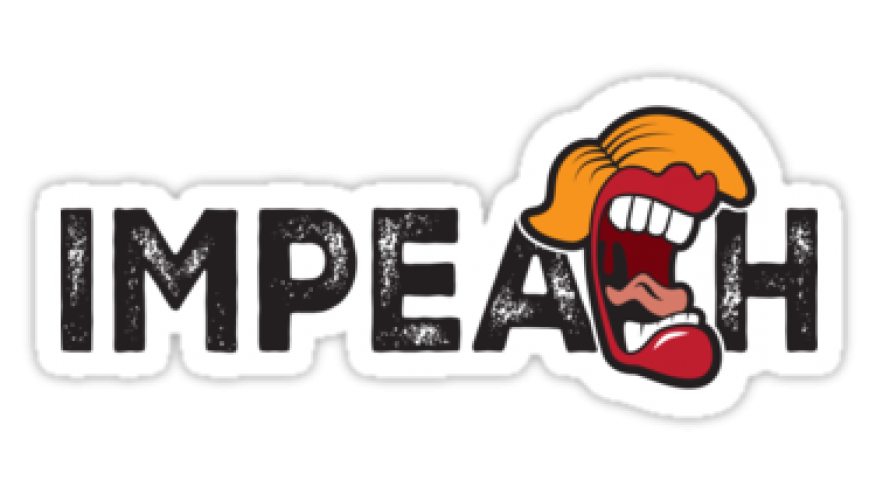 Myra Adams complains in her March 9 WorldNetDaily column:
Precisely because the Founding Fathers' grounds for impeachment are so pliable, and the nation is so polarized, not a day passes in the media universe without one hearing or reading the word "impeachment" applied to President Trump after only seven weeks in office.

That explains why the phrase "Trump Impeachment" yields 15,700,000 hits on Google.

For Trump-haters who enjoy betting, impeachment gambling is all the rage at Ladbrokes, the British odds-making site. Currently, the odds are 4 to 5 that Trump will "leave office via impeachment or resignation before the end of his first term." The odds are "even" that Trump will "serve a full term."

[...]

Democratic leaders whipping up impeachment hysteria are assisted by a complicit media with a proclivity for manipulating impeachment polling data.

[...]

With what I call the "Trump Impeachment Follies" in full swing, Republicans must be ready to wage war against Democrats and their media allies who are using deceptive tactics to indulge their impeachment fantasies against the will of the American people.
Bob Unruh followed in a March 10 WorldNetDaily article:
Democrats failed bigtime in the 2016 presidential election, with Republican Donald Trump stunningly handing the Dems' power machine, Hillary Clinton, her second Oval Office-chase collapse, even after the friendly media made it clear she was entitled to the job.

Then they failed when they tried to get the nation's electors to be faithless to the voters and pick anyone but Trump. A couple of them who did fall prey to the campaign recently were fined $1,000.

And the Democrats failed when they took the fight to the courts, demanding recounts. In at least one state, they ended up losing votes to Trump before the recount was shut down.

What do they have left?

"Impeach."

[...]

["Trump critic" Lawrence] Tribe claimed, "Using power of WH to falsely accuse predecessor of impeachable felony does qualify as an impeachable offense whether via tweet or not."

Former Labor secretary Robert Reich tweeted: "By my count, there are now four grounds to impeach Trump. The fifth seems to be on its way."
Both Adams and Unruh -- as WND usually does -- have conveniently forgotten they argued the opposite when it came to Hillary Clinton. As we've noted, Hillary Clinton wasn't even running for president in 2015 when WND started agitating for her impeachment, and WND was touting just a couple days before the November election how "If Hillary Clinton wins the election Tuesday, a prominent Republican member of the House Judiciary Committee says there will be an immediate move to impeach her before she can even be sworn into office Jan. 20."
Unruh also wants us to believe that "dozens of scandals under President Obama that included potentially impeachable offenses." But WND's main effort in pushing that idea was a laughable, falsehood-ridden "Case for Impeachment" that was led by Obama's purported illegitimacy to be president.
The actual story here is that WND doesn't like it when others try to do to Trump what it did to Obama. How hypocritical.
Posted by Terry K. at 6:12 PM EDT
Updated: Sunday, March 19, 2017 6:27 PM EDT