MRC's Blumer Still Doesn't Understand How AP Works
Topic: Media Research Center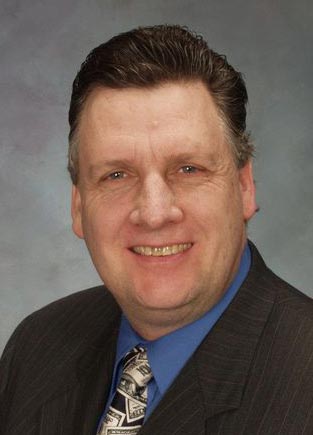 Media Research Center blogger Tom Blumer is obsessed with bashing the Associated Press -- yet not so obsessed with it to bother to understand how the news cooperative works.
Blumer devoted a March 5 post to complaining that the AP ran the address of a private email account Vice President Mike Pence's wife used to conduct official business while Pence was Indiana governor. Pence's account was hacked.
Blumer is huffing that the AP didn't remove the email address from the original story after Pence told the AP the account was still active (instead agreeing not to publish it in future articles), self-righteously asserting he "won't link" to the story with the address but instead linking to a Google search with the story "as the current first item listed."
Well, there's your problem, Tom. The story is not at the AP website but, rather, at the Boston Globe. And, thus, we are compelled to explain to Blumer how the AP works.
The AP is not a news organization per se but a news cooperative, sustained by the membership fees of subscribers like the Globe that run AP content in exchange for making their own original content available to the AP for distribution. AP members are generally free to do what they will with AP's content, such as adding their own localized content to an AP story.
AP stories on the websites of other subscribing news organizations are not on AP servers but, rather, servers run by those news organizations, so there's little the AP could do on its own to retroactively redact the offending email address in question because dozens, if not hundreds, of news organizations would have to individually make that change. In other words, the AP could demand that the Globe redact the email address from its story, but it has little power to ensure that it actually did so. Meanwhile, the AP has no power whatsoever to stop those who copy the story without its authorization.
The AP's stance, then, is a prudent one that recognizes that the Internet is forever and it cannot purge every single instance of the address off the web.
While Blumer rants at the AP for taking a "Karen Pence's privacy be damned" approach to the issue, he gives a pass to Pence's wife for stupidly insisting on continuing to use an email account that was 1) hacked, or at least exposed in the hacking of her husband's account; 2) exposed as having been used for official business in contradiction of ethics if not the law (to which Blumer also gives a pass), and 3) published by a news organization and given wide dissemination.
And AP is the irresponsible one here? Only in Blumer's fevered brain.
Posted by Terry K. at 10:24 AM EDT
Updated: Saturday, March 18, 2017 10:26 AM EDT