MRC Swings At Teen Vogue, Whiffs Spectacularly
Topic: Media Research Center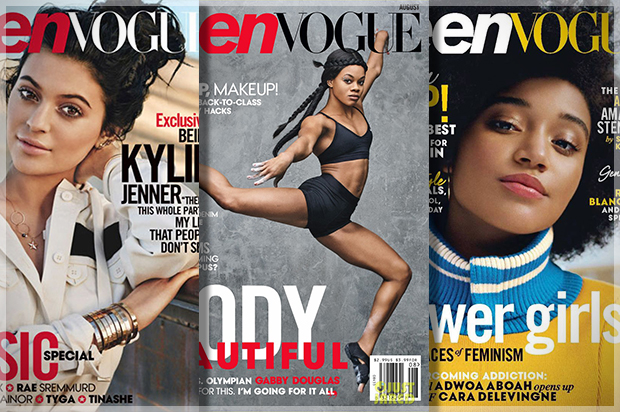 Teen Vogue has emerged as an unlikely location for coverage of social issues. And since it's doing that -- and failing to toe a right-wing agenda in the process -- the Media Research Center has put the magazine in its crosshairs.
A Feb. 23 MRC post by Katie Yoder carries the headline "'Teen Vogue' Has Already Pushed Abortion to Teens 63 Times in 2017." Yoder huffs (boldface hers):
Teen magazines targeting young women are no longer about make-up application, fashion tips or crushes. No, now they've found a more lucrative topic: abortion.

Earlier this month, Teen Vogue rightfully came under fire after publishing "What to Get a Friend Post-Abortion." Conservative media and teenagers alike challenged the story that recommended teens give presents to their friends after having an abortion – from signing up as an abortion clinic escort to gifting an "angry uterus" heating pad. But the story is just one of many. In 2017 alone, Teen Vogue has already promoted abortion to teens more than 60 times.

This year, Teen Vogue has already published at least 63 articles promoting abortion (including showing abortion positively or restrictions on abortion negatively). Ironically, most of them appeared under the obsessed outlet's "Wellness" section.
So Teen Vogue is not actually "promoting abortion"-- it seems Yoder is counting every non-negative mention of abortion on the website as "promotion."
How absurd does this get? The very first article on Yoder's list is actually about laws protecting transgenders; the only mention of abortion in the entire article is a quote from a judge noting that the legislation in question could "require them to perform and provide insurance coverage for gender transitions and abortions, regardless of their contrary religious beliefs or medical judgment."
That's what Yoder calls a "promotion" of abortion.
This is one of the many reasons the MRC is not, and should not be, taken seriously as a media critic.
Posted by Terry K. at 12:44 AM EST