WND Columnist Omits GOP Gov's Role In Failing To Fix Dam
Topic: WorldNetDaily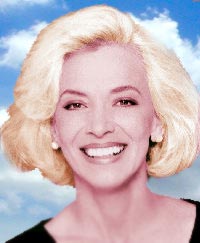 Barbara Simpson rants in her Feb. 19 WorldNetDaily column:
It really gives you a good feeling when your leader, the guy in charge of the whole shebang, reacts to a near catastrophe that could have killed thousands, displaced millions and cost billions by saying, "Stuff happens."

He didn't even show up to take a look at the disaster scene. In fact, he doesn't plan to.

But that's Jerry Brown for you, the governor of the state of California. He's not known as "Governor Moonbeam" for nothing. It was a moniker he got his first go-round as governor for two terms, 1975-1983. That was when he was the state's 34th governor.

Now he's the 39th, serving the second of two terms, from 2011 to the present. And now that he's on his second try at the job, he's doing his "moonbeam act" again.

[...]

Now that the possibility of the Oroville Dam collapsing still exists as I write this, Californians have learned that those hundreds of laws, thousands of people and millions of dollars don't protect them at all.

And don't forget that Gov. Brown is in the midst of plans to remove four dams from the Klamath River, one of which, at this point, has already flooded. And the rains are not over.

As for Oroville, it's cold comfort when it's revealed that Gov. Brown said he didn't know anything about a 2005 motion filed with Federal Energy Regulatory Commission by three environmental groups that the Oroville Dam, and especially the earthen spillway, was vulnerable to collapse and that in 2008 that same commission said it knew nothing about such concerns.
Alert readers will notice -- since Simpson apparently didn't -- that Brown was not the governor of California at the time the 2005 motion to FERC was filed and the 2008 incident.
Who was? That's right, a Republican: Arnold Schwarzenegger. Indeed, Simpson does not mention Schwarzenegger at all in her column.
There's plenty of blame to go around in the Oroville dam crisis. But Simpson wants to hang it only on the politically convenient ones.
Posted by Terry K. at 12:47 AM EST