Obama Derangement Syndrome, CNS Edition
Topic: CNSNews.com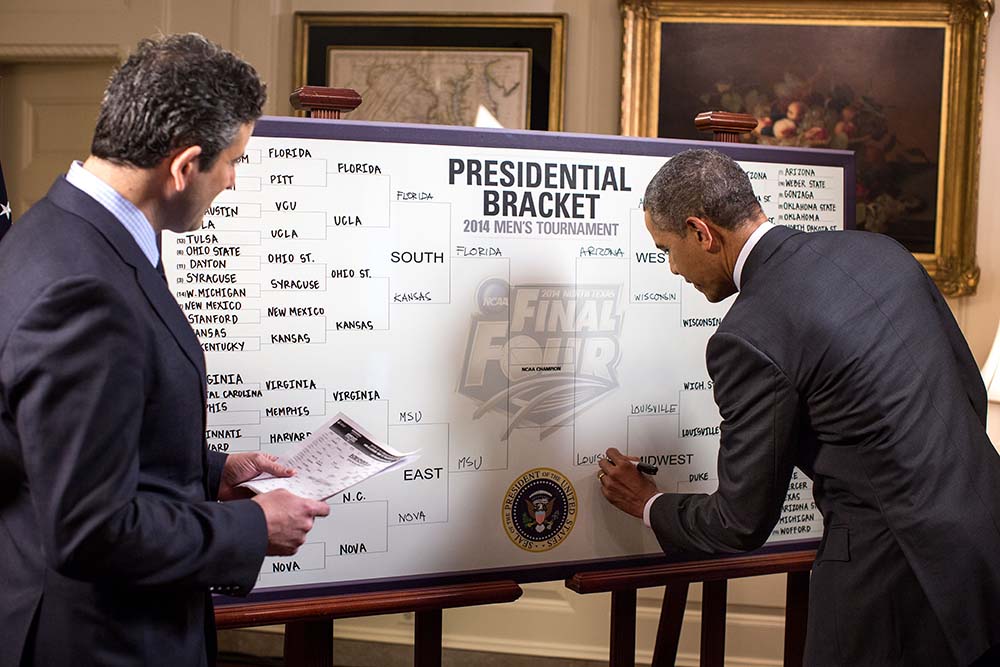 As we've noted, Obama Derangement Syndrome continues to ooze from the Media Research Center despite President Obama's departure from office.
The latest example is from the MRC's "news" division, CNSNews.com, where Michael Morris wrote in a Feb. 17 post:
Unlike former President Barack Obama, who spent valuable time filling out NCAA Tournament brackets with ESPN every year of his presidency, sitting President Donald Trump has "respectfully declined" to fill out a 2017 NCAA Tournament bracket on ESPN.

"We expressed our interest to the White House in continuing the presidential bracket," stated ESPN network. "They have respectfully declined."
How did Morris become the judge of how Obama purportedly wasted his "valuable time" as president? Morris needs to give up the shade-throwing and join Matt Philbin in getting professional help for their Obama Derangement Syndrome.
Morris didn't mention that Trump was spending his presumably equally "valuable time" as president partying at Mar-a-Lago.
Posted by Terry K. at 2:12 PM EST