WND Promotes Fake News-ish List of 72 Alleged Terrrorists
Topic: WorldNetDaily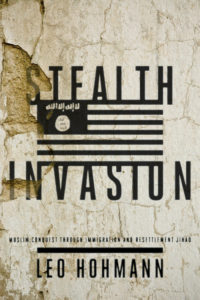 An anonymous WorldNetDaily reporter was in high dudgeon in a Feb. 11 article:
As WND reported more than a week ago, the federal judge from Seattle who issued a halt to President Trump's executive order temporarily barring entry to the U.S. by travelers from seven nations because of concerns over potential terror threats erred badly when he said there had been no arrest of foreign nationals from those countries since 9/11.

A new report shows that at least 72 such individuals have indeed been convicted of terrorism-related offenses.

[...]

Meanwhile, the new report, compiled by a Senate committee in 2016 reveals that at least 72 individuals from the seven countries covered in President Trump's vetting executive order have been convicted in terror cases since the 9/11 attacks.
Well, that's not quite true. The Washington Post looked into this and found that numerous people on this list were not directly linked to terrorist acts and the list is padded with cases as old as 40-plus years:
But it's important to note that being convicted of material support is not always evidence that the person was planning a terrorist attack or terrorism-related activities.

Some cases involved individuals who were convicted of charges unrelated to terrorism activities, but who prosecutors charged were related to terrorist groups abroad. For example, three Rochester businessmen (Mohamed al-Huraibi, Yehia Ali Ahmed Alomari and Saleh Mohamed Taher Saeed) were convicted of money-laundering charges in 2009. Federal prosecutors charged that the men sent $200,000 overseas knowing the money could benefit Hezbollah.

But according to the Associated Press, "authorities stressed that the men had no links to any terrorist groups and have not been charged with any terrorism crimes." A federal prosecutor said at the time: "This is simply a money laundering case. There are no charges claiming that they were giving money or aiding any terrorist organizations."

[...]

Some of the people on this list had entered the United States decades before they were charged with any of the crimes — as early as 1972. This list included people who were naturalized citizens, legal permanent residents, refugees, people whose citizenship statuses were unknown, and a Canadian citizen and a Dutch citizen born in Iraq.

Moreover, the list also includes about two dozen cases that are related to charges of fraudulent visas, passport forgery or making false statements. In some cases, the people were specifically found not to have any known ties to terrorism operations.
The Post stated that "this is pretty thin gruel on which to make sweeping claims about the alleged threat posed to the United States by these seven countries, especially because the allegations often did not concern alleged terrorist acts in the United States," adding that the list is a "questionable" tactic to justify Trump's immigration order because "some people on this list entered the United States — many of them naturalized — decades before they were charged with any of the crimes."
Our anonymous WND writer concedes some of this -- but not until later in his article, and during an attempt to spin criticism of the list:
Some opponents of the travel suspension have tried to claim that the Senate report was flawed because it included individuals who were not necessarily terrorists because they were convicted of crimes such as identity fraud and false statements. About a dozen individuals in the group from the seven terror-associated countries are in this category. Some are individuals who were arrested and convicted in the months following 9/11 for involvement in a fraudulent hazardous materials and commercial driver's license scheme that was extremely worrisome to law enforcement and counter-terrorism agencies, although a direct link to the 9/11 plot was never claimed.
The anonymous writer went on to quote Muslim-hating WND reporter and author Leo Hohmann as having "pointed out that it's not only terrorism that has been a problem with regard to the resettlement of Third World refugees. The number of sexual assaults is also mounting."
So this has everything to do with fearmongering and nothing to do with facts.
Posted by Terry K. at 3:37 PM EST