CNS' Jones Suddenly Discovers Original Reporting ... In Order To Attack Warren
Topic: CNSNews.com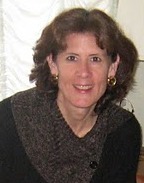 So CNSNews.com reporter Susan Jones is capable of doing more than stenography after all -- when it comes to attacking a Democrat, anyway.
After Democratic Sen. Elizabeth Warren was silenced on the Senate floor for reading a letter by the late Coretta Scott King critical of attorney general nominee Jeff Sessions, Jones fought back in a Feb. 8 article headlined "Warren Falsely Claims That Republicans 'Silenced Mrs. King's Voice on the Senate Floor'." Jones howled that "A liberal advocacy group is already fund-raising off Tuesday's Elizabeth Warren kerfuffle" and insisted that "In fact, Warren read King's very long letter in its entirety, and she had moved on to other complaints when she was finally interrupted by [Senate Majority Leader Mitch] McConnell and asked to take her seat," further complaining that Warren "read from long-ago letters."
The next day, Jones was still whining, in an article complaining that "a white liberal from the Northeast dragged the name of Sen. Jeff Sessions though the mud, violating Senate rules in the process." But then it was back to Trump stenography mode as she touted how "a black conservative from the South stood on the Senate floor to reflect on 'what occurred last night'" -- Republican Sen. Tim Scott. She further touted how "Sen. Scott spent the rest of his speech explaining the discrimination he faces, not necessarily for being black, but for being conservative. He even read aloud some of the hateful messages that have come into his office because of his support for Sen. Sessions."
Jones quickly followed that up with an article focusing solely on how scott "read some of the tweets he's received, blasting him for supporting Sen. Jeff Sessions for attorney general" and described those who wrote them as "liberal" without providing any evidence that they actually were. The headline of Jones' article: "Sen. Tim Scott Illustrates How Liberals Show Tolerance."
So Jones could be moved to fact-check a Democrat but not a Republican. That's life at CNS.
Posted by Terry K. at 11:26 AM EST