WND Still Trying to Portray Trump As Sent From God
Topic: WorldNetDaily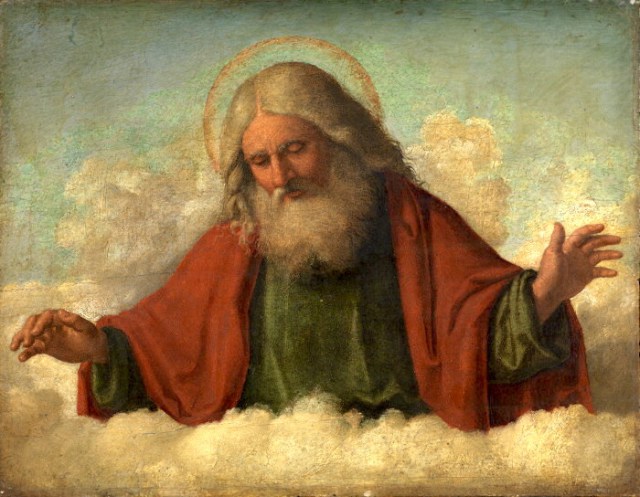 WorldNetDaily is still trying to assign divine providence to Donald Trump's election as president.
An anonymously written Jan. 11 WND article states:
Kim Clement was known as the "singing prophet" before he died Nov. 23, just 15 days after Donald Trump shocked many by winning the presidency.

But if recordings of Clement's predictions are accurate accounts of what he reportedly said in appearances in 2007, he wouldn't have been surprised.

Audio recordings of "prophecies" reportedly delivered by Clement nine years ago, long before anyone was taking Trump seriously as a presidential candidate, not only predict his successful bid for the White House, they also say he is God's choice – and will become known as a "prayerful president."

"Trump shall become a trumpet, says the Lord," the South African Clement bellowed in a recording reportedly made April 4, 2007, in Redding, California.

"Trump shall become a trumpet. I will raise up the Trump to become a trumpet. I will raise up the Trump to become a trumpet and Bill Gates to open up the gate of a financial realm for the church, says the Lord.
But as religion blogger Richard Bartholomew points out, the full context of Clement's tapes are that he was prophesying that Rudy Giuliani would be president, presumably in 2008, when his presidential campaign notoriously crashed and burned. Trump and Microsoft's Bill Gates, meanwhile, would become evangelists. Bartholomew adds:
I suspect Trump and Gates were named because Clement was fascinated by powerful businessmen, and Trump and Gates are perhaps the most famous examples in the USA. Further, he appears to have believed that their very names are puns that reveal God's purposes. Clement went on to make many predictions about the future in the years that followed (often expressed in a vague and obscuranist way), but Trump does not appear to have been a figure of particular interest.
So, yeah, not so much. Even the anonymous WND writer admits the tapes of Clement have "clearly" been edited.
Another anonymously written WND article, on Jan. 15, digs up "a prominent Israeli mystic spiritual leader" to vouch for Trump's divinely ordained mission:
President-elect Donald Trump is getting some encouragement on the eve of his swearing in this week from a prominent Israeli mystic spiritual leader who says, "When Trump takes office, he will receive help directly from heaven that will enable him overcome these obstacles, and bring peace to the world."

Rabbi Nir Ben Artzi, who has a dedicated following in Israel, made several other stunning predictions.

"The media will discover that outgoing President Barack Obama is a traitor," he told Kikar HaShabbat, a Hebrew-language news service for Orthodox Jews. "Obama, like an injured beast, helped Hillary Clinton whose sole intention was to continue his agenda."

The rabbi said that while outgoing President Barack Obama will attempt to thwart Trump, it won't work.

"Before he leaves, Obama wants to destroy everyone and everything Trump loves, so that when Trump does take power, it will be difficult for him to cope with everything that Obama ruined," Ben Artzi predicted. "This is Obama's revenge on Trump."
WND doesn't mention that Ben Artzi also once predicted in 2012 that more storms like Superstorm Sandy would hit the U.S. if it didn't help Israel. That hasn't exactly happened despite the rabbi's hatred of Obama.
Posted by Terry K. at 12:22 AM EST
Updated: Wednesday, January 18, 2017 12:41 AM EST