CNS' Jones Takes Another Snide Swipe at Liberals
Topic: CNSNews.com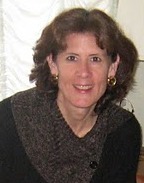 CNSNews.com morning managing editor and snide reporter Susan Jones endeavors to interject bias into her articles any way she can -- whether it's slavish stenography for conservatives or snarky asides for liberals.
That explains Jones' Dec. 21 article, which telegraphs her partisanship right in the lede: "In these waning days of the Obama administration, the Department of Housing an Urban Development announced on Tuesday that it has awarded a record $1,953,210,272 to thousands of homeless assistance programs across the nation, including some in Puerto Rico, Guam, and the U.S. Virgin Islands."
Does HUD awarding this money have any connection to "these waning days of the Obama administration"? Jones never explains. But it's a setup for her third-paragraph zing:
More than half of the money is going to programs in the 20 "blue" states plus the District of Columbia that voted for Hillary Clinton in November.

Excluding Puerto Rico, Guam, and the U.S. Virgin Islands, the total amount going to the 50 states and the District of Columbia is $1,933,264,877. And of that total, 59.00 percent -- $1,140,698,805 -- went to states won by Clinton.
But does that have anything to do with anything? Nope, as Jones concedes: "The awards have nothing to do with Clinton, but they do indicate that homelessness is more of a problem in blue states, some of them large and some of them small."
Shorter Jones: Just kidding! Suck it,b lue states!
And CNS' parent, the Media Research Center, has the gall to criticize other reporters for bias? The MRC should clean up its own house first.
Posted by Terry K. at 12:05 AM EST