MRC Restarts the PR Machine For Upcoming Anti-Abortion Film
Topic: Media Research Center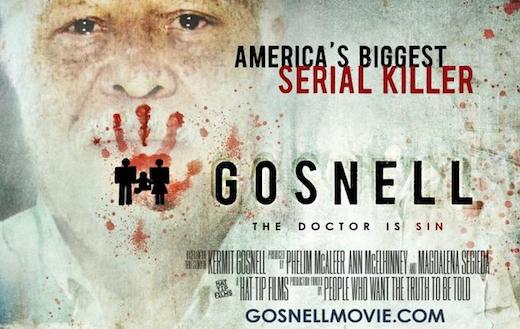 We've documented how the Media Research Center enthusiastically shilled for the crowdfunding campaign for Phelim McAleer's film about rogue abortion doctor Kermit Gosnell -- shilling for which McAleer appears to have paid the MRC, which bought its silence about where the money came from for McAleer to buy a billboard mocking one crowdfunding website for cutting off his campaign.
Well, that film is close to being release, which means the MRC must crank up the publicity machine once again.
Thus, we have a Dec. 2 article by Katie Yoder touting this "record-breaking abortion movie." But how can it be a "record-breaking" film if it hasn't been released yet? She's apparently referring to it being "the most successful crowdfunded movie on Indiegogo."
Yoder uncritically quotes McAleer making suspiciously evidence-free assertions about the film, such as how it purportedly hasn't found a distributor because it's "too controversial" ("Because of non-disclosure agreements, the producers didn't name names," Yoder writes, but why would McAleer be contractually obligated not to reveal who's not distributing his film if there's no contract in the first place?) or that the film "has scored off the charts at test screenings. ... Test audiences in their feedback have cried and praised the storytelling but also praised the movie Gosnell for its accessibility."
Naturally, this leads to a conspiracy theory about why Hollywood won't touch his movie when it will make other films about abortion: "This is continuing the media cover-up – they don't want anything that asks difficult questions about abortion," McAleer is quoted as saying.
McAleer and Yoder don't broach the possiiblity that "Gosnell" is simply an amateurish, terrible film. Rewire saw an early version of the film, and notes that its apparent goal is to suggest that all abortion doctors are Gosnell wannabes:
Like any crudely made horror movie, the film seeks to achieve these ends by using the most gruesome aspects of an egregious crime to inflame passions. Sensational footage of "baby parts," filthy conditions, and untrained assistants all are part of a movie that seeks to implicate abortion providers in the crimes of a felon whose practices were unquestionably and undeniably horrific and do not comport with standard or accepted medical practice of any kind, nor do they have anything to do with the clinics in which legal abortions are performed.
Like any good PR shill, Yoder makes sure to plug the ancillary products, noting that McAleer has written a companion book and "Regnery Publishing will release the book for sale on January 24th, although it is already available for pre-order on Amazon, Barnes & Noble and Books-A-Million."
McAleer is so invested in putting ideology first by turning Gosnell into a anti-abortion bogeyman that he's not going to tell the truth about the safety of the abortion prodecure, or that the vast majority of abortions take place before the 12th week and, thus, have nothing whatsover to do with the contents of his film.
Yoder, as McAleer's loyal stenographer, will continue to tell that story, because that's what she's getting paid to do -- either as part of her MRC job or by McAleer himself.
Posted by Terry K. at 1:34 PM EST