MRC's Jeffrey Lord Pretends Limbaugh Isn't Hurting Talk Radio
Topic: Media Research Center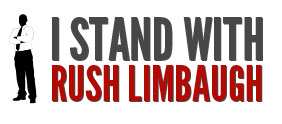 Jeffrey Lord's Dec. 24 Media Research Center column is dedicated to fluffing Rush Limbaugh and his alleged infulence. He quotes extensively from a press release announcing that Limbaugh's syndicator, Premiere Neworks, had extended a "multi-million dollar deal" contract to continue appearing on several stations owned by Cumulus Media:
It goes on with tributes to Rush, well deserved I should add. Realizing this is only a portion of the stations that air Rush's show (he is on over 600 stations), this moment of Rush's resigning is exactly a good moment to reflect on the fact that only a few years ago his critics and the critics of talk radio in general were cheering - because, they insisted, talk radio was dying.
Actually, it has been dying, and Limbaugh is a prime factor in that -- not that Lord will tell about it, of course.
Indeed, Lord is very careful to ignore and write around the key event that made people question talk radio's future: Limbaugh's three-day tirade of misogyny against Sandra Fluke. As Politico reported earlier this year, the huge backlash to Limbaugh's hate like advertiser boycotts -- so harsh the MRC started a desperate "I Stand With Rush" campaign to try and save him -- resulted in a 38 percent loss in revenue to the talk radio industry.
When Limbaugh re-upped with Premiere in August 2016 -- succeeding an eight-year contract that paid him $50 million a year plus a $100 million signing bonus -- Premiere never disclosed how much it will be paying him, which tells you that it's much less than he was getting paid.
Limbaugh's ratings plunged so deeply that stations in major markets dropped him, forcing Premiere's parent company, iHeartMedia (formerly Clear Channel), to put his show on typically less powerful and desirable stations owned by iHeartMedia itself in order to claim it still had clearance in those major cities.
The fact that these other major-market stations carrying Limbaugh are owned by Cumulus -- which is to say, not stations owned by iHeartMedia, therefore depriving the company of revenue it could otherwise be keeping within the company -- also tells us that Limbaugh is making nowhere near what he had been udner his new contract.
One of those Cumulus stations, WLS-AM in Chicago, illustrates this new reality. There were reports in 2015 that WLS was considering dropping Limbaugh's show because the station couldn't sell ads for it. Chicago media writer Robert Feder made it clear that WLS keeping Limbaugh's show was a corporate mandate, not a local decision. And as of September -- and despite Cumulus' and Premiere's spin that Limbaugh's ratings are up -- WLS-AM doesn't register among the top 20 highest-rated Chicago radio stations in either total listeners or the key 25-54 demographic.
Nevertheless, Lord still insisted that "the critics of these talk hosts and talk radio in general gotten it wrong repeatedly." It's easy to pretend that others have gotten things wrong when you ignore inconvenient facts.
Posted by Terry K. at 1:29 PM EST
Updated: Friday, December 30, 2016 1:38 PM EST