WND Admits Man Who Pushed Woman Down Stairs Wasn't Muslim
Topic: WorldNetDaily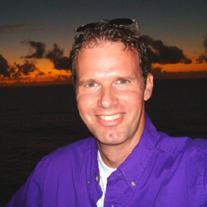 Remember earlier this month when WorldNetDaily's Joe Kovacs effectively asserted that the perpetrator in a German incident in which a woman was pushed down a flight of stairs was a Muslim "migrant" -- then had to walk it back (to the point that Kovacs' byline disappeared from the article) in the face of the utter lack of evidence to support that claim without issuing a correction?
Well, Kovacs has written an update that put the definitive never-mind on his original reporting:
An arrest has been made in the high-profile case of a man who kicked a woman down a flight of subway stairs in Berlin, Germany – an attack that horrified the world when video of the incident went viral.

Svetoslav Stoykov, 27, of Varna, Bulgaria, was taken into custody at a bus station upon his return to Berlin from France, where authorities think he went to hide with relatives in coastal town of Nice.

[...]

According to the Guardian, Stoykov is a married father of three children, and has a criminal record for robbery, theft and hooliganism in his native Bulgaria. He was reportedly working in a restaurant and on a building site in Berlin.
In other words, not a Muslim.
Kovacs wrote in his final paragraph: "As WND reported, the release of the video initially sparked a firestorm on social media, as some were blaming the attack on a migrant as a result of Germany's policy of welcoming migrants, many of whom are Muslim." Kovacs failed to tell his readers that among the people blaming Muslim "migrants" was himself.
Again, no correction for Kovacs' earlier, false reporting was issued.
Posted by Terry K. at 10:16 AM EST
Updated: Thursday, December 29, 2016 10:25 AM EST