Another Anti-Gay Freakout At the MRC
Topic: Media Research Center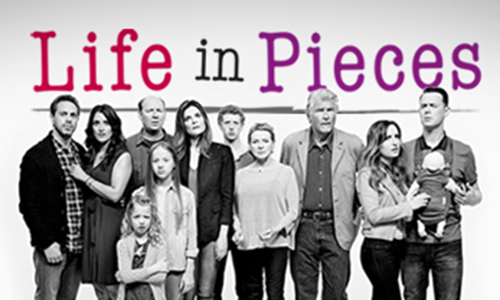 Karen Townsend is one of the people the Media Research Center has recruiting for the apparent sole purpose of getting mad when hate-watching TV shows. She's particularly offended by content that isn't anti-gay: She was appalled when Smithers came out of the closest on "The Simpsons," whined about a supposedly unnecessary transgender character on "Dead of Summer" and definitely didn't like that Chelsea Handler did an episode of her Netflix show that "was an ode to all things "queer."
Now, Townsend is appalled that Dougie, a character on the show "Life in Pieces," has apparently realized she's gay. Townsend grimly reports that Dougie "asked a straight couple how to be a lesbian" -- apparently not finding the inherent humor in that -- was outraged that another female character "confesses that she has never kissed another woman, either, and her husband would be cool with it if she did" and that, yes, she and Dougie kissed.
Townsend concluded: "There is something slimy about encouraging a woman to enter into a lesbian lifestyle when she is obviously clueless about her own sexuality. Justifying straight women kissing other women while saying it isn't really cheating on their husbands is just not something I remember hearing as a part of traditional marriage vows."
Apparently, Dougie is not allowed to figure out how to be less clueless about her sexuality, despite physical contact being one key way of doing that. Oh, and Townsend has decided being gay is not a sexuality but a "lifestyle." Got it.
Posted by Terry K. at 2:30 PM EST