WND Frets That Trump's Cabinet Picks (And Post-Election Trump) Aren't Far-Right Enough
Topic: WorldNetDaily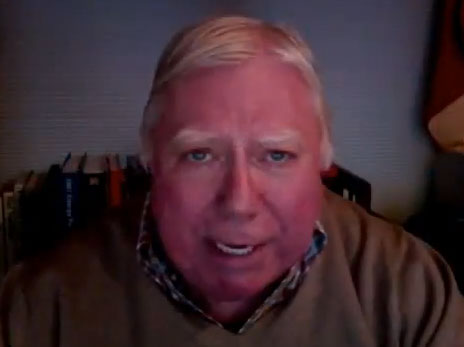 WorldNetDaily couldn't be happier that Donald Trump was elected president -- but it's fretting that he might nominate poeple other than right-wing extremists to his Cabinet.
In an anonymously written Nov. 29 article, WND attacked Elaine Chao, Trump's nominee for transportation secretary, as a "Bush administration retread" who "has deep ties to the anti-coal Bloomberg Foundation, is married to big-time Trans-Pacific Partnership supporter and Senate Majority Leader Mitch McConnell and has deep business and political links to China." WND also blamed Chao for the conservative Heritage Foundation's firing of Richard Fisher Jr., "a military analyst who sounded warnings about Chinese threats to U.S. security."
In a Nov. 30 article, Chelsea Schilling offered up the "Top 8 facts you don't know about David Petraeus," whose name has been floated for secretary of state.Schilling complained that "Petraeus signed a letter urging Congress to allow resettlement of Syrian and Iraqi refugees in the U.S.," "helped launch a gun-control group," and "led the charge to allow gay troops to serve openly in the military."
Another Nov. 30 article was a catch-all of right-wing fears about Cabinet picks, covering not only Chao and Petraeus but also treasury secretary nominee Steven Mnuchin (for having "worked with investment groups associated with leftist billionaire George Soros"), Michael McCaul, whose name has been floated for homeland security secretary (he's "setting off alarm bells for opponents of illegal immigration") and chief of staff nominee Reince Priebus (for being part of the establishment as Republican National Committee chairman).
That's not all -- WND's Jerome Corsi -- a Trump sycophant -- has freaked out about the possibility that Trump may not live up to his campaign promises.
In a Nov. 22 article, Corsi sought to assure WND readers that, despite Trump's post-election claims that he won't try to throw Hillary Clinton in jail after all, "a Trump insider tells WND the statements should be interpreted narrowly, describing them as a shrewd effort to buy time and foster a spirit of 'magnanimity' during the transition period."
And on Nov. 23, Corsi fretted over news of Trump saying he now had "an open mind" on whether to support global climate deals, running to the confort of climate-change deniers: "Defenders of Trump, such as Marc Morano at ClimateDepot.com, were quick to point out that in the meeting with Times reporters on Tuesday, Trump restated his skepticism of global warming, charging the media had 'falsely spun' his comments."
Corsi also brought up his "Trump campaign insider," who allegedly "expressed concern that Washington-based Republican Party operatives – including Reince Priebus, Trump's newly appointed White House chief of staff, and Spicer, among others – were attempting to moderate Trump's message to make it more compatible with the views of House Speaker Paul Ryan and Senate Majority Leader Mitch McConnell."
Remember, Corsi was tight with the sleazy swinger Roger Stone during the campaign, so it's likely that he's the "campaign insider" Corsi is quoting.
Posted by Terry K. at 2:36 PM EST