CNS Whines 'Ouija Board-Using Gay Poet's Home' Named A Historic Site
Topic: CNSNews.com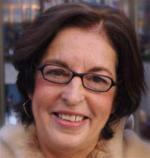 See if you can spot the anti-gay bias in the headline and lead paragraph of this Nov. 10 CNSNews.com article by Penny Starr:
Feds Name New National Historic Landmarks: Ouija Board-Using Gay Poet's Home, 'Under World' Relic and 'Utopian Society'

The Department of Interior (DOI) and the National Park Service (NPS) have announced 10 new national historic landmarks, including the home of a homosexual poet, a relic from Shamanism, and the location of a "utopian society."
Notice Starr's fixation on the poet in question, James Merrill, being gay, and plays up his onetime fixation on a Ouija board to make him even more evil. Starr repeats that later in the article, making sure to also note he died of AIDS complications:
The poet James Merrill's house in New London, Connecticut is on the list. Merrill, who died of AIDs [sic] in 1995, also wrote novels, plays and a memoir. He is described by the DOI and NPS this way: "Over time, he introduced more radical material into his poetry, including well-crafted examination about homosexuality, art and spiritualism. He wrote with subtlety and sympathy of gay life, illuminating its anxieties and fulfillments."

Much of Merrill's later writing, such as The Changing Light of Sandover epic, was based upon his use of the occult Ouija board and poetic expression of otherworldly voices.
This, of course, is all of a piece with CNS' anti-gay agenda. But Starr also complains that other things that are not right-wing Christian are being protected: The "Man Mound" in Wisconsin, a prehistoric effigy mound that likely depicts "either a shaman or a Lower World human/spirit transformation," and a historic district in Ohio that once was the center of a "utopian society,both of which she outlines at length.
By contrast, one of the new landmarks that warranted only a mention on a bullet list was the Mississippi State Capitol. She didn't mention that it was the seat of a state government that perpetuated racism for decades. You'd think that might be a tad more offensive than a gay poet, or at least merit mention as part of its history, but apparently not in Starr's eyes.
Posted by Terry K. at 6:35 PM EST