MRC Suddenly Loves People Mag's Fluffy Profiles (When They're About Trump)
Topic: Media Research Center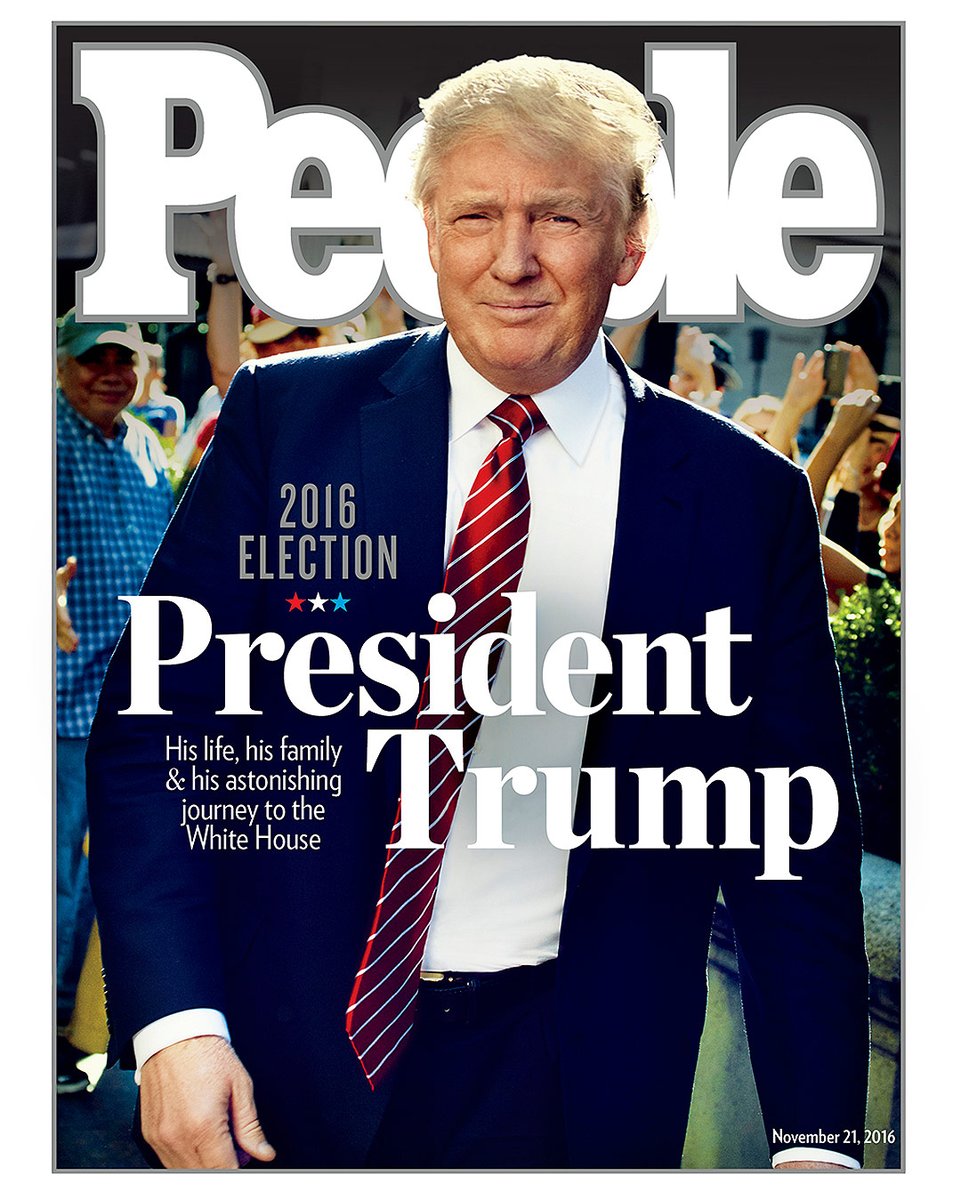 A Nov. 11 Media Research Center post by Sarah Stites detailed the hostile reaction some people had to the new issue of People magazine featuring Donald Trump and his presidential victory. Stites complained that "Many people are taking the hashtag #NotMyPresident seriously, believing that any endorsement or recognition of Donald Trump's new role is an acceptance of the man himself," adding, "In the end, Donald Trump is the President-elect, whether the media world likes it or not. So yes, news coverage is to be expected."
But Stites revealed her hypocrisy on the issue of fluffy celebrity coverage, making sure to also complain: "However, prior to the election results, People's pro-liberal bias was clear. In the election weekend issue, a Hillary Clinton interview revealed softball questions about such topics as the candidate's coping mechanisms and her thoughts on being the first female president." Stites linked to a post by the MRC's Tim Graham complaining about said interview.
Indeed, the MRC regularly denounces People any time it includes a liberal on its pages, with Graham apparently serving as the MRC's designated People reader:
Graham ranted that People covered Trump's history of sordid sexual behavior.
He whined that "People magazine's interview with Hillary Clinton and Tim Kaine in the October 3 issue carried the usual hard-hitting questions from Sandra Sobieraj Westfall: 'Here's one you probably won't get in the debates: What emoji best describes you?'"
He also complained that the magazine did interviews with Huma Abedin, apparently mad that it noted Abedin tried to fix her marriage to Anthony Weiner before apparently finally giving the boot after another sexting scandal.
So if People covers Trump it's just "news coverage," but if it covers Clinton or Abedin it's "liberal media bias"? That's how the MRC mind works, it seems.
Posted by Terry K. at 9:53 PM EST