WND Columnist Perpetuates Scalia Murder Conspiracy
Topic: WorldNetDaily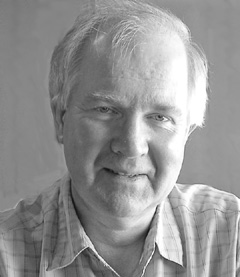 Earlier this year, we noted how WorldNetDaily tried to perpetuate the conspiracy theory that Supreme Court Justice Antonin Scalia was murderered. It seems some aren't quite willing to let go of the conspiracy just yet.
Craige McMillan began his Oct. 21 WND column by asserting, "At least now we know why Justice Scalia was murdered. Democrats do not want a repeat of Bush/Gore in the Florida recounts if they can somehow move a close election to the U.S. Supreme Court."
McMillan engages in the usual anti-media ranting expected from an avid Trump supporter and Hillary-hater -- Democrats are plotting to steal the election, the media is claiming polls show Hillary ahead in order to discourage Republican turnout -- before hopping to this:
In the event you don't think that Scalia was murdered, what did the autopsy report show? That's your answer, isn't it? A U.S. Supreme Court justice dies unexpectedly, at a private retreat owned and operated by a prior administration's "fix it" man, and there is no attempt to determine the cause of death?
As we noted, the owner of the "private retreat" where Scalia died was likely showing his appreciation for the Supreme Court not taking up a case involving his company by letting Scalia stay there for free (which, somehow, McMillan doesn't find scandalous). Further, there was no evidence of foul play, Scalia had heart trouble and high blood pressure among other health problems, and his family felt no need to conduct an autopsy.
McMillan shows his lack of interest in facts later in his column when he rants, "Get a clue, America! The war on poverty has failed. The trillions spent fighting poverty have enriched only the ruling class now encamped in Washington, D.C., the richest ZIP code in the nation."
in fact, there are dozens of ZIP codes in the District of Columbia. And as the Washington Post reports, none of the five "richest" ZIP codes, as ranked by average income, are in the District of Columbia; three are in New York City, one's in Miami Beach, and one is in Wilmington, Del. All of those have an average income of more than $1 million; by contrast, the ZIP code with the highest income in the District of Columbia tops out at just $191,818.
McMillian is a WND columnist, after all, so why wouldn't he peddle falsehoods and promote conspiracy theories?
Posted by Terry K. at 7:16 PM EST