MRC Tries The Gore Equivocation, And Fails
Topic: Media Research Center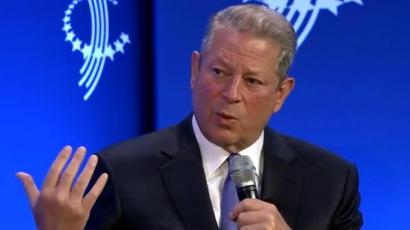 It seems the Media Research Center's Clinton Equivocation to deflect Donald Trump's sleazy behavior has sprouted a corollary: the Gore Equivocation. Again, it's in service of Trump.
As Trump faced increasing criticism for criticizing the legitimacy of tyhe entire election process by screaming "Rigged!" at every opportunity and refusing to state at the final debate that he would accept the election results, the MRC was eager to change the subject:
Fondacaro, Drennen and Lord are falsely overstating the amount of time Gore spent contesting the results of the 2000 eleciton. In fact, it was just 36 days between the Nov. 7 election and Gore's Dec. 12 announcement that he would accept the Supreme Court's ruling suspending recounts in Florida -- just over a month.
All of these MRC writers, however, ignored the fact Gore's challenging an extremely close election and Trump undermining the entire process beforehand are two different things. As New York magazine's Jonathan Chait explains, Gore did not challenged the validity of the process as Trump has, the 2000 recount exposed flaws in the voting process in Florida such as voters falsely disenfranchised because they were wrongly labeled as felons, and Trump's attempted deligitimization of the process is based in wacky right-wing conspiracy theories.
But the MRC is all in for Trump, and it won't correct any falsehoods that interfere with that.
Posted by Terry K. at 11:05 PM EDT