Meet Bob Just, The WND Democrat
Topic: WorldNetDaily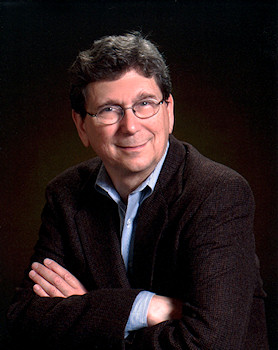 Back in 2008, we identified Jerry Zeifman as a "Newsmax Democrat" -- a self-proclaimed Democrat who did nothing but appear at right-wing websites to bash his purported fellow Democrats (and misled about his relationship with Hillary Rodham Clinton during the Watergate investigation).
Well, it looks like we now have a WorldNetDaily Democrat, one Bob Just. His WND bio describes his this way: "Bob Just is a WND columnist, editor-at-large of Whistleblower magazine and a veteran national radio talk-show host. He has guest-hosted Sean Hannity's national radio show and also worked on Hannity's best-selling book, "Deliver us from Evil," doing research and development."
Does that sound like a Democrat to you? Yet he insists he is one.
In 2014, for instance, Just wrote a WND column insisting that "it has never been more important for mainstream Democrats to draw a line by not voting Democrat." Why? Because of the "disastrous leadership" of President Obama and the influence of Saul Alinsky on both Obama and Hillary Clinton.
Now, Just has written a couple of columns lamenting the state of "my Democratic Party." On Sept. 28, Just praises Donald Trump's campaign:
Among other things, that's what Donald Trump says he's campaigning to do. "Imagine what our country could accomplish," Trump said recently, "if we started working together as one people under one God, saluting one flag."

Sounds like "the greatest generation" talking.

And if Trump wins, the executive branch could cease being the enforcing arm of PC power. Then PC's oppressive hold over the American people would start to break.
Just attacks Hillary Clinton as "she of the Benghazi scandal" and quotes approvingly from conservative anti-Clinton author Peggy Noonan. He concludes: "But most Americans aren't fans of fantasy politics. They know something is terribly wrong – that this country is truly and dangerously on the wrong track. And that Hillary Clinton will not bring the change we need. In fact, she's an enabler of our woes."
Just returned on Oct. 11 to lament "the cold civil war of my Democratic Party," in which he makes another pro-Trump argument and tries to spin away his vile misogyny: "Voters – especially women voters – are now being heavily pressured to consider Donald Trump as an unthinkable choice for president. Yes, his 'hot mic' comments from over a decade ago were unthinkable, but for many crucial reasons his candidacy is not."
Just's alleged "civil war" is between the religious and the secular, and he wants religion -- and Trump -- to dominate:
If we as voters allow our judgment to be clouded by anger or frustration at Donald Trump's real flaws (possessed also by previous presidents), we will be making a dangerous emotional decision – rather than a sober one that creates the real future we want for our children and grandchildren. I'm asking you, as a Christian and as a Democrat, to vote to remain America.

The only "unthinkable choice" is Hillary Clinton.
Dos that sound like a Democrat to you? We didn't think so. But as long as Just insists on calling himself one, WND will continue to allow him to indulge in his fantasy.
Posted by Terry K. at 12:04 AM EDT
Updated: Friday, November 16, 2018 12:18 AM EST