At The MRC, The Truth About Trump Is 'Anti-Trump' and 'Propaganda'
Topic: Media Research Center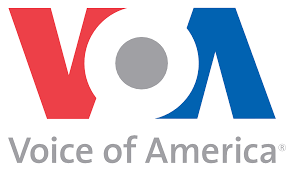 MRC Latino's Edgard Portela is in full froth in a Sept. 7 post, under the headline "Taxpayer-Funded Anti-Trump News on Azteca":
The Obama administration's expenditure of tens of millions of dollars to spur recent immigrants to become citizens and vote this November isn't the only evidence that taxpayer funds are possibly being used to favor the election of Hillary Clinton.

In fact, there's even more direct evidence available by simply taking a look at taxpayer-funded Voice of America (VOA) reporting that is rebroadcast domestically to Spanish-language viewers of Azteca America, the U.S. subsidiary of one of Mexico's top television networks.

Such was the case during a recent report on the U.S. presidential campaign by VOA correspondent Gonzalo Abarca, who characterized the Republican presidential candidate as "having offended Mexicans, and in addition Latinos, calling them rapists and drug addicts" and also slammed Trump for his "bilious comments trying to erode Democratic candidate Hillary Clinton."

Abarca's politically-charged report was aired during Azteca America's principal national evening newscast.
So it's "politically-charged" and "anti-Trump" for a news program to accurately report that Trump has denigrated Mexicans and Latinos and rapists and drug addicts and has said nasty things about Hillary?
Portela goes on to blame "the Obama administration" for repealing the Smith-Mundt Act, which kept VOA and other government-run broadcast outlets targeted at advancing U.S. interests in foreign countries from airing in the U.S. But he doesn't mention that the defense bill in which the repeal was contained had to pass a Republican-controlled Congress, or that the Smith-Mundt Modernization Act of 2012, the repeal bill that was incorporated into the defense bill, was co-sponsored by a Republican.
Still, Portela huffed that "if VOA material such as this is now, in effect, being used and spread as domestic partisan propaganda, it may very well be high time to reinstate the old prohibition or one like it, to prevent such abuses" -- despite that Portela, despite all his ranting about "propaganda," doesn't dispute the accuracy of the VOA report, let alone that any "abuse" has taken place.
Posted by Terry K. at 2:39 PM EDT