A Child's Garden of WND Portraying Obama As Mocking Its Readers
Topic: WorldNetDaily
We've detailed how WorldNetDaily has used a particular photo (which it stole from the Associated Press) to falsely smear transgenders as hairy guys in dresses. But that's not the only picture WND has used with transgender-related stories -- it's also fond of out-of-context pictures of Obama as well, portrayed as appearing to mock WND readers.
Here's a June 10 article by Bob Unruh on how "a school district has sued the federal government over his mandate that schools allow boys into girls' lockers and showers, and girls into boys'" that includes a sinister-looking picture of Obama: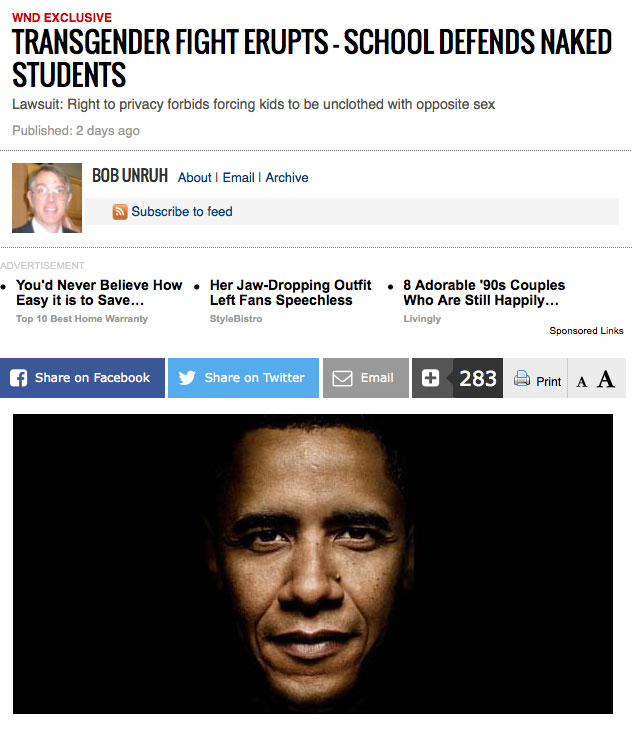 And here's a June 2
article
by Unruh on how Obama says his gender identity policy is based on the Golden Rule, using a photo of an apparently smug-looking Obama ntaken from the White House photo archive and presumably having nothing to do with transgender issues: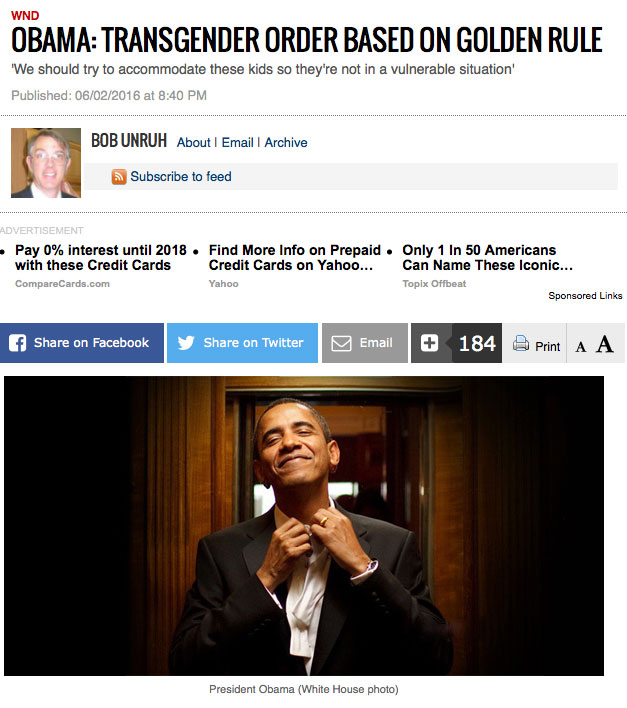 Here it is again in a May 27
article
on "a lawsuit against the Obama administration's transgender agenda":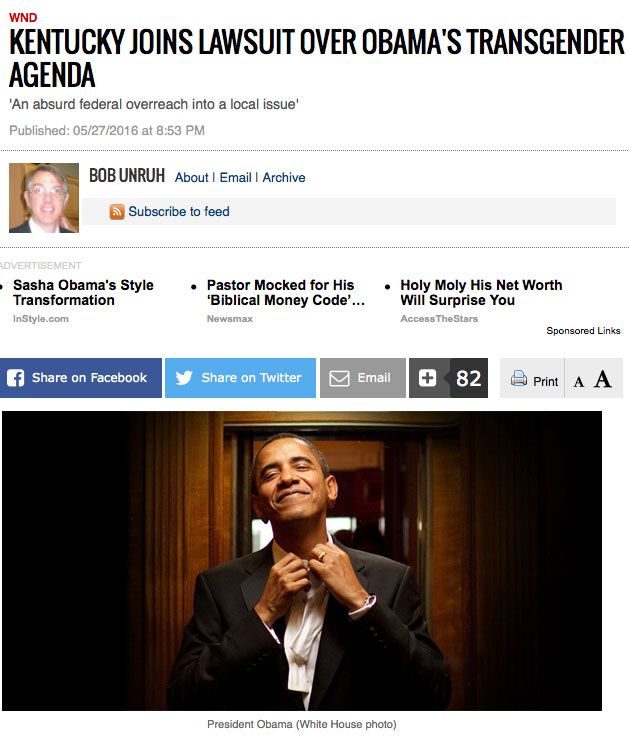 And in a May 4
article
by Unruh: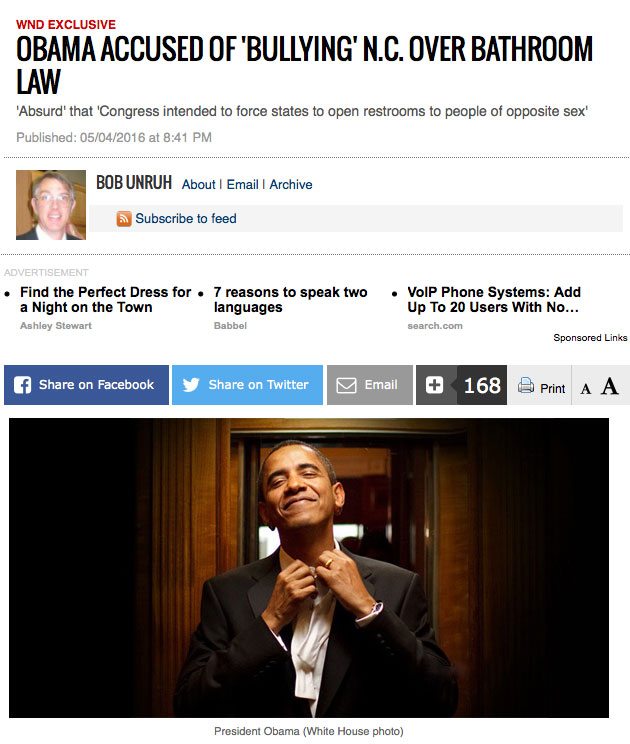 WND also used that same smug photo in a
May 20 article
on Obama appointing a transgender to a government post.
And here's a different smug-looking Obama used in a May 17 article by Unruh on Obama "ramped up his war on 'transphobia'":
WND suggesting that Obama despises its readers isn't limited to transgender issues. Here's a June 22 article by Bob Unruh on an anti-abortion group accusing Obama of "twisting words to defend a California state mandate that forces churches to fund abortion in violation of the First Amendment right to free exercise of religion, featuring an out-of-context picture of a laughing Obama:
Such misuse of photos is yet more evidence of why WND
has no credibility
and is in
serious financial trouble
.
Posted by Terry K. at 9:40 AM EDT