WND Columnist Straight-Up Lies About Margaret Sanger
Topic: WorldNetDaily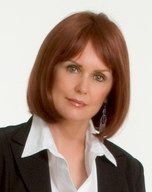 Far-right writer Devvy Kidd, once a regular WorldNetDaily columnist, pops back up at WND in an Aug. 14 column advising Donald Trump to win black votes from Hillary Clinton by spreading lies about Margaret Sanger. She doesn't think they're lies, of course. Here's what Kidd writes:
But what does Hillary Clinton really think of black Americans?

In 2009, Hillary accepted the Margaret Sanger Award at the Planned Parenthood Honors Gala in Houston, Texas.

In her acceptance speech, Clinton said: "I admire Margaret Sanger enormously, her courage, her tenacity, her vision. I am really in awe of her, there are a lot of lessons we can learn from her life."

Sanger's vision was the work of Satan so much admired by Hillary Clinton:

"We should hire three or four colored ministers, preferably with social-service backgrounds, and with engaging personalities. The most successful educational approach to the Negro is through a religious appeal. We don't want the word to go out that we want to exterminate the Negro population, and the minister is the man who can straighten out that idea if it ever occurs to any of their more rebellious members."

(Margaret Sanger, Dec. 19, 1939, letter to Dr. Clarence Gamble. Original source: Sophia Smith Collection, Smith College, North Hampton, Massachusetts. Also described in Linda Gordon's "Woman's Body, Woman's Right: A Social History of Birth Control in America.")

Sanger's vision so greatly admired by Hillary:

"Birth control is not contraception indiscriminately and thoughtlessly practiced. It means the release and cultivation of the better racial elements in our society, and the gradual suppression, elimination and eventual extirpation of defective stocks – those human weeds which threaten the blooming of the finest flowers of American civilization."

("Margaret Sanger, Apostle of Birth Control Sees Cause Gaining Here," New York Times, 1923-04-08, Page XII Ibid.)

Human weeds? Make no mistake about Sanger's words – she is talking about black Americans.

Margaret Sanger, October 1926 issue of Birth Control Review:

"[Slavs, Latin, and Hebrew immigrants are] human weeds … a deadweight of human waste … [Blacks, soldiers, and Jews are a] menace to the race. Eugenic sterilization is an urgent need … We must prevent Multiplication of this bad stock."

"[Our objective is] unlimited sexual gratification without the burden of unwanted children .. [Women must have the right] to live … to love … to be lazy … to be an unmarried mother … to create … to destroy … The marriage bed is the most degenerative influence in the social order … The most merciful thing that a family does to one of its infant members is to kill it."

(Margaret Sanger, editor, "The Woman Rebel," Vol. I, No. 1. Reprinted in "Woman and the New Race," 1922)

That's the woman Hillary Clinton admires so much.
So much lie, so much fail. Where to begin?
First, the "exterminate the Negro population" quote is taken out of context to falsely portray Sanger as a racist; in fact, the point of getting black ministers to support her contraception campaign was to dispel the notion that she was, since racists actually did want to exterminate the Negro population in part through sterilization, which is not what Sanger was promoting.
Second, Kidd is maliciously lying when she claims that Sanger called blacks "human weeds." As we've pointed out, the term appears nowhere in Sanger's writings. And it should have raised a red flag to Kidd that the these "quotes" of Sanger filled with parentetical insertions and ellipses are made up.Either she was too lazy to fact-check or she decided they served her agenda to the point that fact-checking was not necessary in her eyes.
Here's the full text of "Woman and the New Race," which is easily available online. None of what Kidd attributes to Sanger from that book is located within. The closest thing is the final sentence, which actually reads (with the missing word from Kidd's version italicized): "The most merciful thing that the large family does to one of its infant members is to kill it." In context, Sanger was noting the research of the time that in large, poor families later children have a higher risk of death.
And here's the article Sanger wrote for the October 1926 issue of Birth Control Review. None -- absolutely none -- of what Kidd claims Sanger said in this article appears there.
In other words, it seems Kidd simply and lazily copied something off the internet from some right-wing anti-Sanger website and never bothered to fact-check it.
Yet Kidd thinks these lies should be the foundation of Trump's outreach to blacks:
Hundreds of black pastors and ministers support Donald Trump. His campaign needs to put together a one-page flyer and send it off to those pastors and ministers with the truth about Margaret Sanger and Hillary Clinton's very public support for her.

Trump should ask those members of the clergy to network all across this country to predominately black constituencies with that simple one-page flyer with two questions: Is that the person you want as president of our country? A woman who praises and is inspired by such an evil person as Margaret Sanger?
Then again, Trump has even more disregard for the facts than Kidd, so the appeal is not out of the question.
If Kidd had any integrity, she would retract her column and apologize for spewing such easily debunked lies. But as far as we know, she doesn't.
Posted by Terry K. at 12:46 AM EDT
Updated: Wednesday, August 17, 2016 12:57 AM EDT