The MRC Flip-Flops on Ice-T
Topic: CNSNews.com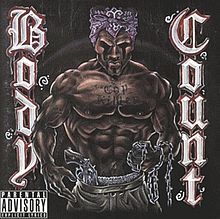 An Aug. 8 CNSNews.com blog post by managing editor Michael W. Chapman praises "rap artist and TV star Ice-T, who is liberal," for declaring that "right to bear arms is 'the last form of defense against tyranny,' and that the right is not about hunting animals but about protecting oneself from an oppressive government." Chapman rather benignly describes Ice-T's rap career this way: "Ice-T, born Tracy Lauren Marrow, started his rap music career in the 1980s and won the "Best Rap Performance by a Duo or Group" in 1991."
Curiously, Chapman did not mention Ice-T's most notorious moment as a rapper -- though a fellow Media Research Center employee did not two weeks earlier.
Sarah Stites devoted a July 23 NewsBusters post to describing "The Five Most Vile Anti-Police Raps," harrumphing, "Long before the #BlackLivesMatter movement took hold, many rappers have been singing about police run-ins, alleged 'police brutality,' and their overall hatred and distrust of the 'system.'"
One of Stites' vile five: "Cop Killer" by Body Count, a rap-metal fusion fronted by none other than Ice-T.
So is Ice-T a vile cop-hater or a Second Amendment hero? Chapman and Stites have apparently decided he can be both.
Posted by Terry K. at 4:04 PM EDT