The Snapping of David Kupelian's Mind
Topic: WorldNetDaily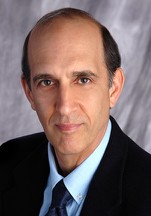 We've documented the mental contortions WorldNetDaily had to undergo in order to justify abandoning his far-right sense of morality and endorse Donald Trump, trying to console himself by clinging to the belief that Trump's "heart is good."
Well, there's no actual evidence that it is, and Kupelian doesn't want to admit it. And now all those contortions are apparently to rot his brain.
As evidence keeps mounting of Trump's apparent mental instability and rampant narcissism, Kupelian has to try and change the subject, so he dedicates an Aug. 2 column to going into full denial mode, addressing the issue of Trump's mental health by changing the subject:
Having recently researched this subject while writing my new book, "The Snapping of the American Mind," allow me to bring a few startlingly eye-opening facts to the forefront of this challenge to the Republican candidate's sanity.

First, rewind to the start of Obama's presidency. In 2009, Obama's Department of Homeland Security singled out conservatives, pro-lifers, constitutionalists, critics of illegal immigration and returning war veterans as potentially violent "rightwing extremists." Later, peaceful tea-party folks were accused by "mainstream media" pundits of acting like "terrorists," "vampires," "zombies" and "cannibals."

There are many such examples. During the Obama administration we have witnessed, non-stop, the modus operandi of the left, wherein those who through monumental deceit have conspired to transform Judeo-Christian America, upend her Constitution and impose an alien new system of governance and morality upon her, have the audacity to accuse the traditionally minded American middle class, which just wants its country back, of being ignorant, deranged and dangerous.

Psychologists call this "projection," where one person or group literally projects its own wrongs onto another. Thus, for decades, the left – which throughout the 1900s gave the world its bloodiest century in history – has been busy denouncing and "diagnosing" conservatives and Christians. In the Soviet Union, this practice was integral to the ongoing operation of the communist state. Dissidents – the sanest and most courageous people in the country – were confined to psychiatric hospitals for "treatment." If you had a problem with communism, you were mentally ill and diagnosed with made-up conditions like "philosophical intoxication" and "sluggish schizophrenia."
Actually, the DHS was prescient -- and correct in identifying right-wing extremists as potentially violent (remember the Cliven Bundy standoff and the armed takeover of the Oregon wildlife refuge?) and identifying military veterans as potential recruits for violent extremism (it has repeatedly happened, from Timothy McVeigh to the Wisconsin Sikh massacre to the Dallas police shooting).
At no point in his column does Kupelian even try to defend Trump -- it's all the projection he claims liberals engage in. So far in denial is Kupelian that he writes this:
Ironically – almost comically – the most oft-cited armchair diagnosis of Donald Trump is narcissism. Really? After eight years of Barack Obama, whose behavior as president matches perfectly the clinical symptoms of "narcissistic personality disorder," now his die-hard supporters are going to try to make that stick to Trump?
Actually, it's pretty easy. Did Obama ever do anything like this at any Democratic convention?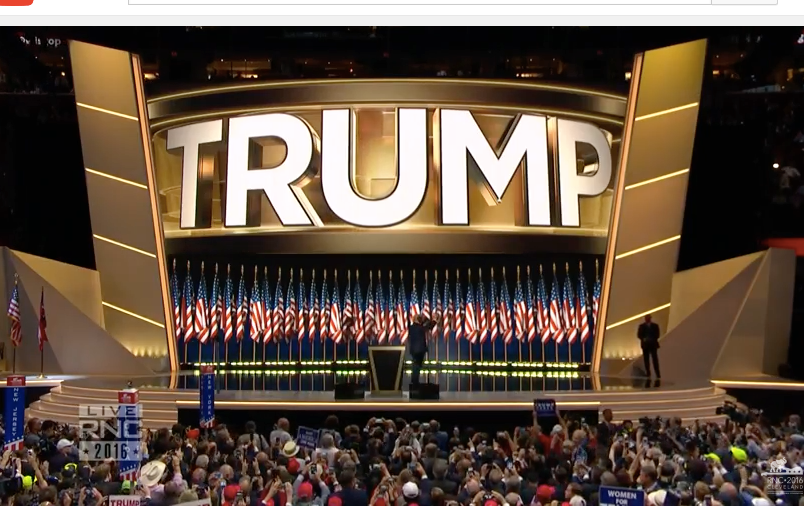 'Nuff said.
But Kupelian has a lot invested in his Obama-is-a-narcissist narrative. WND's Whistleblower magazine, which Kupelian is in charge of, dedicated an entire issue in 2012 to the subject "Why Obama Lies," and it starred an essay by Kupelian denouncing Obama as a "super-ambitious and vainglorious person" suffering from "extreme narcissism." Kupelian ultimately declared, "Obama lies because that's how he gets his way, and getting his way is all he cares about."
All of that, of course, much more accurately applies to Donald Trump, and Kupelian could swap "Obama" for "Trump" in his armchair psychoanalysis and be much more accurate. Trump really is the narcissistic sociopath Kupelian has accused Obama of being, but he'll will never admit it because he wants Trump to win so badly he's in serious denial.
Kupelian should probably talk to a mental health professional about his condition soon.
Watching Kupelian's mind deteriorate further as he keeps on turning a blind eye to Trump's growing demonstrated lack of fitness for the presidency in order to justify his hatred of Hillary Clinton will be sadly, weirdly entertaining.
Posted by Terry K. at 10:41 AM EDT
Updated: Saturday, August 6, 2016 10:47 AM EDT