At WND, DNC's Grieving Moms Are 'Activists' But RNC Ones Aren't
Topic: WorldNetDaily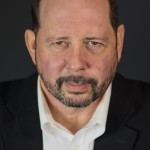 One reason WorldNetDaily is in financial trouble is its aggressiveness in injecting right-wing political bias into its "news" articles. Take this July 24 WND article by Garth Kant, for instance.
Kant's point is to demean the mothers of children killed at the hands of police or other authorities. Each of his mini-profiles of all but one of the mothers contains a similar line; can you spot it?
"Brown's mother, Lezley McSpadden, became a political activist."
"Fulton also became a political activist."
"Geneva Reed-Veal, Bland's mother, became a political activist."
"Dontre's mother, Maria Hamilton had become a political activist."
"Davis' mother, Lucia McBath, calls herself an accidental activist."
"The dead girl's mother, Cleopatra Pendleton-Cowley, has become a gun-control activist."
That's right -- as far as Kant is concerned, all of these women are "activists." For the one he doesn't apply the "activist" label to, Kant makes sure to note that she "wrote an endorsement for Hilary Clinton."
By contrast, he does not identify Patricia Smith, whose son died during the Benghazi attack, as an "activist,"' even her speaking at the Republican National Convention is clearly a form of activism.
Kant also talks about Idela Carey, whose "34-year-old daughter, Miriam Carey, was shot in the back and killed by federal officers near the Capitol after she made a wrong turn into a White House guard post, then tried to leave. " But in reality he's plugging the WND-published book he's writing about the incident, which WND has tried to exploit in an attempt to find any excuse to bash the Obama administration rather than any genuine interest in righting an injustice.
Posted by Terry K. at 4:12 PM EDT