Last Week's Trump Coverage At CNS: Finally, Actual Coverage
Topic: CNSNews.com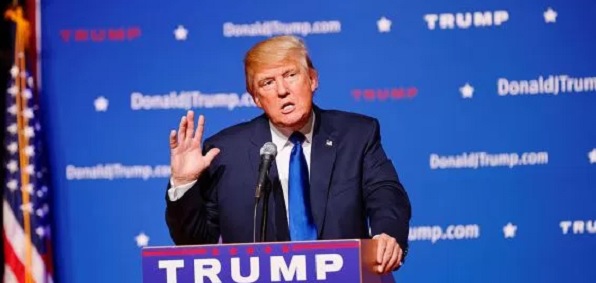 CNSNews.com finally got around to acting like the "news" organization it claims to be by finally putting Donald Trump on its front page -- something it has avoided doing for weeks.
CNS did run several wire articles on Trump on its front page, which surprisingly focused on the actual news of the week, which mainly involved Trump's vice presidential pick. CNS also ran its first original Trump-related "news" articles since June 29, and the subjects it chose were, well, a bit odd.
In a July 11 article -- closing the 13-day gap between original CNS Trump articles -- managing editor Michael W. Chapman huffed that possible Trump VP pick Michael Flynn "supports abortion and thinks homosexual marriage is fine." The next day, Chapman dutifully reported Flynn's flip-flop and his new declaration of being "a pro-life Democrat."
Those were followed by a July 14 article by Patrick Goodenough on new British foreign secretary and former London mayor Boris Johnson, noting that Johnson is "no fan of presumptive GOP presidential nominee Trump" but has also said mean things about Hillary Clinton as well.
Still, with four articles in 15 days, that's only one-fourth the coverage CNS has given to Trump that it devoted to Hillary Clinton's emails in just four days.
So CNS' heavy media bias is very much alive. Not that they'll ever admit it, of course.
Posted by Terry K. at 3:27 PM EDT