WND's Corsi Tries to Rehab Discredited Anti-Clinton Author
Topic: WorldNetDaily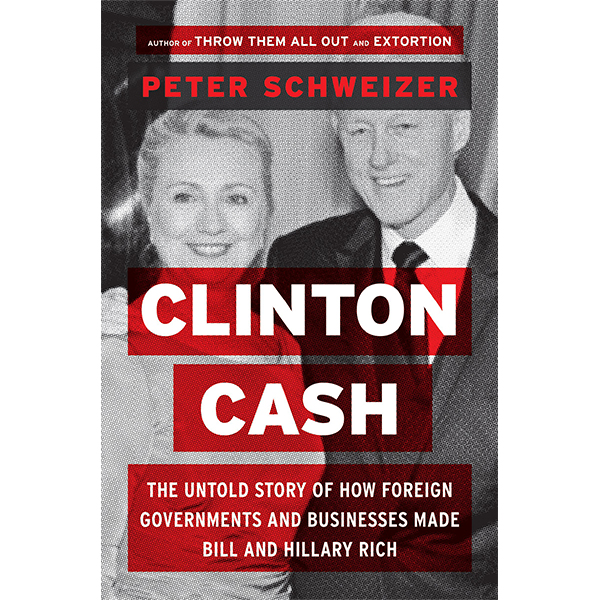 Jerome Corsi shills as best he can in a June 19 WorldNetDaily article:
In an interview with WND, investigative reporter and author of the 2012 book "Clinton Cash" Peter Schweizer disclosed that after writing his book, Bill and Hillary Clinton sought to discredit him as the messenger while ultimately failing to refute his message.

"The Clinton attack on my book, 'Clinton Cash' was the classic Clinton attack," Schweizer said. "So, what the Clintons did, instead of refuting my message, the Clintons attacked me as the messenger.

He noted Clinton supporters sent out a 25-page dossier on him, calling him a crazy right-winger, with the goal of distracting from the material.

"Their second position – one legitimized by the George Stephanopoulos interview – was to charge that because I did not have a smoking gun, I had not proved criminal conduct," Schweizer pointed out.

"This is another classic Clinton technique involving the creation of a ridiculous standard that doesn't apply to anybody else. In other words, when did it become the rule that the only news regarding a controversy and scandal was when the author could prove a crime had been committed? It's a ridiculous standard."
Of course, promoting allegations lacking facts to back them up has been the WND reporting M.O. for years -- and, thus,the reason why it has no credibiilty and is in serious financial trouble.
But as even NewsBusters has conceded, Schweizer is a conservative activist who wrote his book as a partisan attack against Clinton and, as he himself appears to be admitting, has no actual proof to support the charges he's alleging. He also has a lengthy history of getting facts wrong.
Only in the world of right-wing journalism is it "ridiculous" have one's facts straight and prove one's allegations.
There's another reason not to take Corsi's defense of Schewizer at face value: he has a book to sell. Placed after the third paragraph of his article is this linked plug: "Peter Schweizer's 'Clinton Cash: The Untold Story of How and Why Foreign Governments and Businesses Helped Make Bill and Hillary Rich' is available at the WND Superstore."
This means WND has an extra incentive to portray Schewizer's book as credible because it profits off the sale of them at its online store. That's the very definition of a conflict of interest.
Posted by Terry K. at 12:35 AM EDT