WND's Cashill, Corsi Go Into Conspiracy Mode On Trove of Letters from Obama's Father
Topic: WorldNetDaily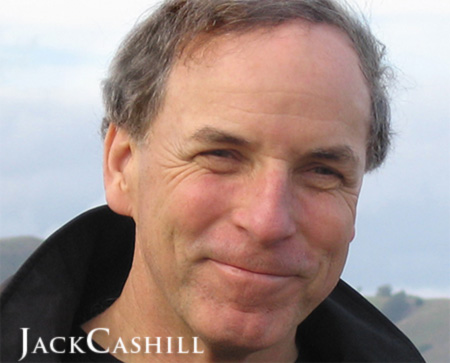 WorldNetDaily just can't help itself. As much as it tries to put its years-long obsession with Barack Obama's parentage behind it for fear of further destroying what little credibility it has, it will still go birther at the drop of a hat.
The discovery of a trove of letters by Barack Obama Sr. set off WND's birther twitch again. Jack Cashill was first to jump into that cesspool again in a June 19 column:
In a weekend New York Times article that has gotten a good deal of attention, reporter Rachel Starnes tells how an archivist at the Schomburg Center in Harlem stumbled upon a trove of letters from Barack Obama, Sr.

What has shocked the archivists and the Times is that President Barack Obama has expressed little or no interest in the letters.

"A senior White House official said President Obama would be interested in seeing the documents after he leaves office next year," Starnes reported, "but declined to comment on why administration officials had not responded to the letter or to follow-up correspondence."
Actually, the New York Times article on the letters does not show anyone expressing shock over this situation -- perhaps they realize (if Cashill doesn't) that Obama is a little busy right now leading the free world. Further, the article now states that after its publication, the White House official "added that the president had not been 'made aware of the collection of writing until recently.'"
But never mind, Cashill has a conspiracy theory to rehash, that "terrorist emeritus Bill Ayers served as Obama's muse" in the writing of "Dreams From My Father," and came up with a new conspiracy to flog:
Instead of going to Africa, Obama – or his muse – may have contented himself with going to the local library and pillaging the memoirs of longtime Kenya resident Kuki Gallmann.

The clues to this unlikely literary history may well be contained in a manuscript obtained by Gotnews.com editor Charles Johnson from Obama's half-brother Malik.

Documentarian Joel Gilbert had earlier secured sample pages from Malik, and both Jerry Corsi and I had written about their implications.

According to Corsi, Malik had charged that Barack Obama exploited the family in Kenya for political purposes and now has abandoned them. In a similar vein, Obama seems to have exploited and abandoned Barack Obama Sr., his presumed father.
Cashill's involvement with the liar and charlatan Joel Gilbert should immediately raise questions about this endeavor, as does the involvement of Johnson, who's been called "the world's worst journalist" for his numerous false stories. It seems both Johnson and Gilbert are exploiting Malik Obama to further their own very personal hatred of Barack, and Cashill is only too happy to play along.
The Obama derangement football is then passed to Jerome Corsi who, needless to say, runs with it:
In newly discovered letters, President Obama's Kenyan father made no mention of his son, raising further doubt about the personal narrative that helped put Obama on a rapid path to the White House.

[...]

But the newly discovered letters confirm WND's reporting that Obama Sr. never lived with Dunham and she left Hawaii with her son only weeks after he was born.

Barack Obama Jr. said in his autobiography "Dreams from My Father" that the details of the marriage between his father and Dunham remained murky. Various biographies of Dunham, meanwhile, suggest the two were married only after she became pregnant, with Obama in "Dreams" claiming the two were married on an unspecified date in May 1960.

[...]

On Feb. 8, 1961, some five days after Maraniss claims Obama Sr. married Dunham, Obama wrote to Gordon Hagberg, the director of the African American Institute, at a DuPont Circle address in Washington different from Livingston's address.

In the letter, the Kenyan thanked the African American Institute for the $500 "received for the second semester" and the $500 "received for last semester."

The letter, applying for a scholarship in 1961 discussed in detail Obama's transcript showing he was carrying a 3.7 grade point average, having just completed seven courses for 21 credit hours, receiving four grades of "A" and two grades of "B."

But the letter, focused entirely on academic considerations, made no mention that he had married a Hawaii woman.

It's a fact he could have referenced to obtain more funding, arguing he had taken upon himself the responsibilities of a student wife and possibly future children.
The implication here, which Corsi cleverly avoids saying in full, is that of the hoary, evidence-free accusation that Obama's father is not Barack Sr. but Frank Marshall Davis. Corsi also avoids dealing with the fact that the collection of letters is not claimed by anyone to be comprehensive and are effectively business correspondence -- they're mostly about trying to secure a study slot in the U.S. and scholarship money to stay -- so there's little reason to read any sinister meaning in the fact that the senior Obama didn't mention his wife or son.
But who needs facts when there's rampant, politically malicious speculation to be done? That's the whole point of Cashill's and Corsi's articles -- as well as a reminder that WND will never completely give up its Obama derangement.
Posted by Terry K. at 12:25 AM EDT