WND Writer Still Dishonestly Championing Cause of Tax Evader
Topic: WorldNetDaily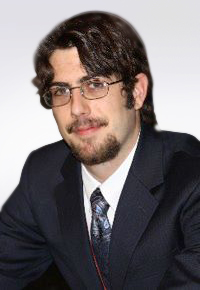 In February, we detailed how WorldNetDaily author Alex Newman mounted a dishonest defense of tax evader Doreen Hendrickson by claiming the government is forcing her to commit perjury by signing an accurate amended tax return. Newman never accurately described the offense Hendrickson committed, Hendrickson did, let alone demonstrate what was supposedly false about the amended tax returns she was allegedly compelled to sign.
Well, Hendrickson recently lost an appeal of her prison sentence, and Newman is back to dishonestly defend her again.
In a May 7 WND article, Newman once again asserts that the government ordered Hendrickson to "perjure herself," and once again he fails to explain exactly why she disputes her income is exempt from the income tax. As we pointed out before, Hendrickson falsely claimed she earned no income at all, not that her income was exempt from taxes.
Newman also seems weirdly surprised that the appeals court ruling -- which he fails to provide a link for so WND readers can check it out for themselves -- rejected the bizarre argument from Hendrickson's attorneys that likened the government's actions "to Islamic Shariah law demanding the affirmation of Allah."
He also complains that the appeals court invoked the "collateral bar" principle to deny Hendrickson's challenge of the constitutionality of the laws under which she was convicted, calling it an "obscure legal theory" and a "rarely used doctrine" and parrots Hendrickson's attorney's assertions that her conviction is "transparently invalid." But according to the appeals court ruling -- which was actually issued in March, making Newman a couple months late to the party -- explicitly explains why Hendrickson's conviction does not fall under exceptions to the collateral bar prinicple.
Newman completely ignored another section of Hendrickson's appeal , that the standby attorneys assisting her in representing herself at her trial refused to ask her questions under examination that she had instructed them to ask. As the appeals court noted,Hendrickson didn't raise this objection until after her trial, and the standby counsel explained that the government had repeatedly objected to similar lines of inquiry (related to "her beliefs regarding the legal validity of the order") and that he did not ask the questions because Hendrickson had already "struggle[d] to provide answers to some of the questions she had provided."
As before, Newman lazily glosses over the fact that Hendrickson and her husband, Peter, are tax protesters and that Peter Hendrickson has written an anti-tax book that, as we noted, caused at least one other person to face criminal penalties for following them. Instead, Newman parrots the Hendrickson's assertion that "the government hopes to suppress arguments made by Mr. Hendrickson in his book "Cracking the Code – The Fascinating Truth About Taxation In America."
Despite the fact that Newman has had three more months to read the book aso he can properly explain its arguments -- which appear to be at the core of the controversy he's writing about -- he once again states that "WND has not read the book or independently verified its arguments."
And aside from a few paragraphs attacking the appealks court ruling, Newman makes no effort whatsoever to present the government's case against Hendrickson with anything resembling fairness or accuracy. Instead, Newman devotes nearly the entirety of his article to letting her, her husband and her attorneys attack the government with impunity and portray Doreen Hendrickson as a victim. That's a violation of WND editor Joseph Farah's oft-violated edict that "WND reporters and editors are always encouraged and required to seek out multiple sources and contrary viewpoints in news articles."
Posted by Terry K. at 11:08 AM EDT