WND's Chumley: Keep The Colored People Out Of White Suburbs And In The Ghettoes Where They Belong
Topic: WorldNetDaily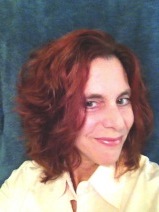 WorldNetDaily reporter Cheryl Chumley wants to keep America's suburbs white. She effectively says as much in her May 10 WND column, headlined "Obama's plan to colorize white neighborhoods":
In July 2015, the Obama administration released proposed rules aimed at diversifying white neighborhoods and putting a stop to so-called "segregated living patterns" around the nation. In April 2016, the Obama administration sent out a stern warning to landlords around the country, telling them they couldn't automatically turn away convicted felons because doing so could be perceived as racial discrimination – the logic being that too many blacks and minorities are unfairly imprisoned as it is.

And now?

As Paul Sperry with the New York Post found, Housing and Urban Development Secretary Julian Castro is setting in motion a means to divert Section 8 housing funding to rich areas – read, predominantly Caucasian – and give financially strapped homeowner hopefuls "mobility counselors" who can help find them the McMansions of their dreams. As Sperry noted, Castro's plan moves forward even as a "similar program tested a few years ago in Dallas has been blamed for shifting violent crime to affluent neighborhoods."
Interestingly, neither Sperry -- a former WND reporter -- nor Chumley provide any evidence to substantiate the claim that the failure to block people from using Section 8 vouchers in non-poor neighborhoods is "shifting violent crime to affluent neighborhoods." All we could find regarding it was a listing of minor increases in violent crimes in selected Dallas suburbs without any actual proof that vouchers caused it. And neither Sperry nor Chumley explained why minorities should be prohibited from escaping high-crime neighborhoods.
But the point of Chumley's column is to push the WND-fave talking point that President Obama hates white people:
hat's going on at HUD is simply a reflection of President Obama's own biases and his personal crusade to right what he perceives as a wrong – the failure of white America to justly treat black America.

We saw this in Obama's first term when he called out a white Cambridge police officer for "acting stupidly" during the arrest of a black Harvard University professor for disorderly conduct, and likening the event to America's "long history" of "disproportionately" stopping "African-Americans and Latinos" for law enforcement matters – despite admitting in the same breath he didn't know "all the facts" of the event.
Given that the professor in question, Henry Louis Gates, was arrested for breaking into his own house after he locked himself out, and that an independent investigation into the incident found in part that the police officer involved in the arrest missed an opportunity to de-escalate the incident, Obama's version of events is backed up.
Then, despite denying Gates' right to enter his own home as he feels necessary, Chumley concludes by whining that a man's hom is no longer his castle because white people can't engage in racially based housing discrimination:
Forget the notion of a home being a homeowner's castle. Forget the idea of private property rights being sacrosanct; once they're not, doors to tyranny crack open. Forget the Constitution and the failure of that sacred text to contain any authorities for HUD and the executive to assume these housing-market controls – or for HUD to exist, for that matter. This is free-market America, Obama style, and what that means for the average homeowner, home renter, developer, mortgager and landlord is this: Social justice trumps all. And while all Americans have rights, some Americans have a little bit more rights than others.
Chumley doesn't explain why the racial discrimination she advocates is fighting "tyranny," and that helping people bedtter themselves is "social justice."
Posted by Terry K. at 12:46 AM EDT