WND's Trump Fanboy Wants Us To Believe Trump is 'Principled' (Also, Aristotle)
Topic: WorldNetDaily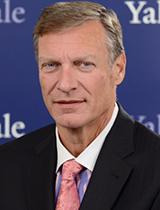 Theodore Roosevelt Malloch is WorldNetDaily's foremost Donald Trump fanfiction author, and he has continued his fanboy ways.
In a Feb. 10 column, Malloch declared that "Trump is an Aristotelian – perhaps without knowing it." No, really:
What is Trump's Ethos? In other words, what makes him credible? What is his "street cred," in the modern vernacular? You need this to establish a first line of communication, and that has to be believable. Trump 's credibility is tied to his business acumen and success. It helps that he is universally recognizable as the chairman of the board on a popular TV reality show.

What is Trump's Logos? He is employing the means of persuasion by using logic, data and facts to get people to understand the situation we are facing as a country in decline and by saying he, as speaker and potential president, has a sense of reasonableness. How is he demonstrating that he knows what he is talking about and that he is in command of the present political and economic reality? He is doing that by stating figures on where we have gone down the wrong path and how that could be righted.

What is Trump's Pathos? His art of appealing to people's emotions is working. The emotional bond he deploys is captivating audiences as they feel connected both to him as leader and to his message. He is one of them. He gets their predicament. He is able to make voters see he can do something no one else can. Clearly, he is going to do things differently. He gets things done.
So not quite Aristotlean in the great-thinker way -- just that he's able to give a speech competently. If Malloch thinks Trump uses "data and facts" in his speeches, he obviously hasn't heard Trump speak.
In his Feb. 15 column, Malloch insisted that "Donald Trump's campaign remarks about Muslims were both taken out of context and decoupled from a necessary, larger framework" and that "Trump is neither anti-Muslim nor against states with majority Muslim populations." Malloch goes on to give Trump much more credit for having a thought-out plan on Muslims than the guy has actually demonstrated:
Trump understands that Islam is one of the three great Abrahamic faiths and that a minority of its adherents have hijacked Islam for violent political ends. Radical Islamic terrorists are destroying their own culture even as they strike out against everything they hate in Western civilization. The truth is Islam needs to undergo the type of reformation experienced by the other two Abrahamic faiths. Millions of Muslims throughout the world realize that the needed reformation must emanate from within Islam itself, such that it cannot be imposed on Islam from the outside.
On Feb. 23, Malloch touted Trump's appeal to the "white working and middle class." He gets credit for managing not to look as nakedly racist as fellow WND columnist and Trump fanboy Kent Bailey did; instead, he frames it as regular people vs. the elites, and that "What the Trump supporters from the WWMC want is simply restoration of the American dream!" Malloch adds: "The WWMC class needs a voice. Trump is the messenger of this voiceless group." He doesn't mention the irony of a guy who has been the epitome of elitism being the "voice" of anti-elitists.
And on March 6, Malloch portrays Trump as a "principled actor" in politics, again ignoring his actual history:
For all three traditional definitions of political politicians – political theorists, principled political actors and unprincipled political actors – the real problem is that Trump believes it is true American can be great again, and he dares to say without any reservation that he has the talent and the means to accomplish that goal, even if he must do so against all odds.

For Trump, to exude confidence not only inspires others to confidence, but becomes a self-fulfilling act. But the truth is that to make America great again, one has to believe that one is a partial expression of that greatness. Trump wants all Americans to be included in that greatness he sees as possible for America, and he dares to extend his reach beyond party, class, race, gender and region.

In this sense Trump has much to share with both Reagan and Lincoln in that all three gentlemen have embraced the highest ideals of our Founding Fathers with the naiveté to believe their destiny was to assist this nation in fulfilling that dream.

In the final analysis, Trump – like Reagan and Lincoln before him – loves America and welcomes the challenge to return this country to the glory our forefathers intended to bequeath to future generations. In the final analysis, Trump can embrace this challenge in this age because he is, after all, an entrepreneur.

A race between Hillary Clinton and Donald Trump will post an unprincipled politician against a principled one – with neither qualifying as political theorists. That much should be clear.

What remains harder for many on the left and on the right to grasp is that understanding Trump is really not all that difficult, not after you realize that Trump might actually achieve what he says he wants to achieve.
Ignoring reality is the stuff of fanfiction, and Malloch has that down cold.
Posted by Terry K. at 1:32 AM EDT