NewsBusters Still Echoing WND, Playing Up Hillary Coughing Fit
Topic: NewsBusters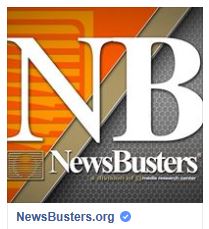 Who knew that NewsBusters secretly wants to emulate WorldNetDaily?
A few weeks back we noted that conspiracy-prone NewsBusters blogger Mark Finkelstein was declaring that a coughing fit by Hillary Clinton was "a potentially serious health issue" that the so-called liberal media was "covering" for -- which sounded a lot like the conspiracy-prone WND.
Now, NewsBusters blogger P.J. Gladnick is also veering into conspiracy territory ofer a Hillary coughing fit. From his March 7 post:
It was an amazing juxtaposition last night. The Democratic presidential debate ended with Hillary Clinton going into yet another of her many coughing fits which was immediately followed on CNN by their new series, "Race For The White House," in which the coverup of John F. Kennedy's health problems was prominently featured.

This coughing fit, along with her hoarse voice during the debate, has continued to fuel speculation on the real state of Hillary's health although we have been assured via much of the mainstream media that there are no real problems in that area. If such assurances sound vaguely familiar, it could be that something similar happend 56 years with John F. Kennedy ago during the presidential race as you can see in the following segment from CNN's "Race For The White House."

[...]

So could another presidential campaign team also hide the truth about their candidate's health? Although the press back in 1960 acted as gatekeepers filtering out the truth about JFK's health today, thanks to the internet, we have many additional information sources besides the traditional MSM. One such source, Breitbart News, brings us this information via journalist and author Ed Klein:
The fact that Gladnick thinks that the monumentally discredited Ed Klein is a reliable source on such things is all you need to know about Gladnick's intent. The question is why NewsBusters -- which does not normally veer into conspiracy territory -- is giving it credence by publishing it. But then, going conspiratorial seems to be a thing at NewsBusters and its Media Research Center parent these days.
Posted by Terry K. at 4:22 PM EST